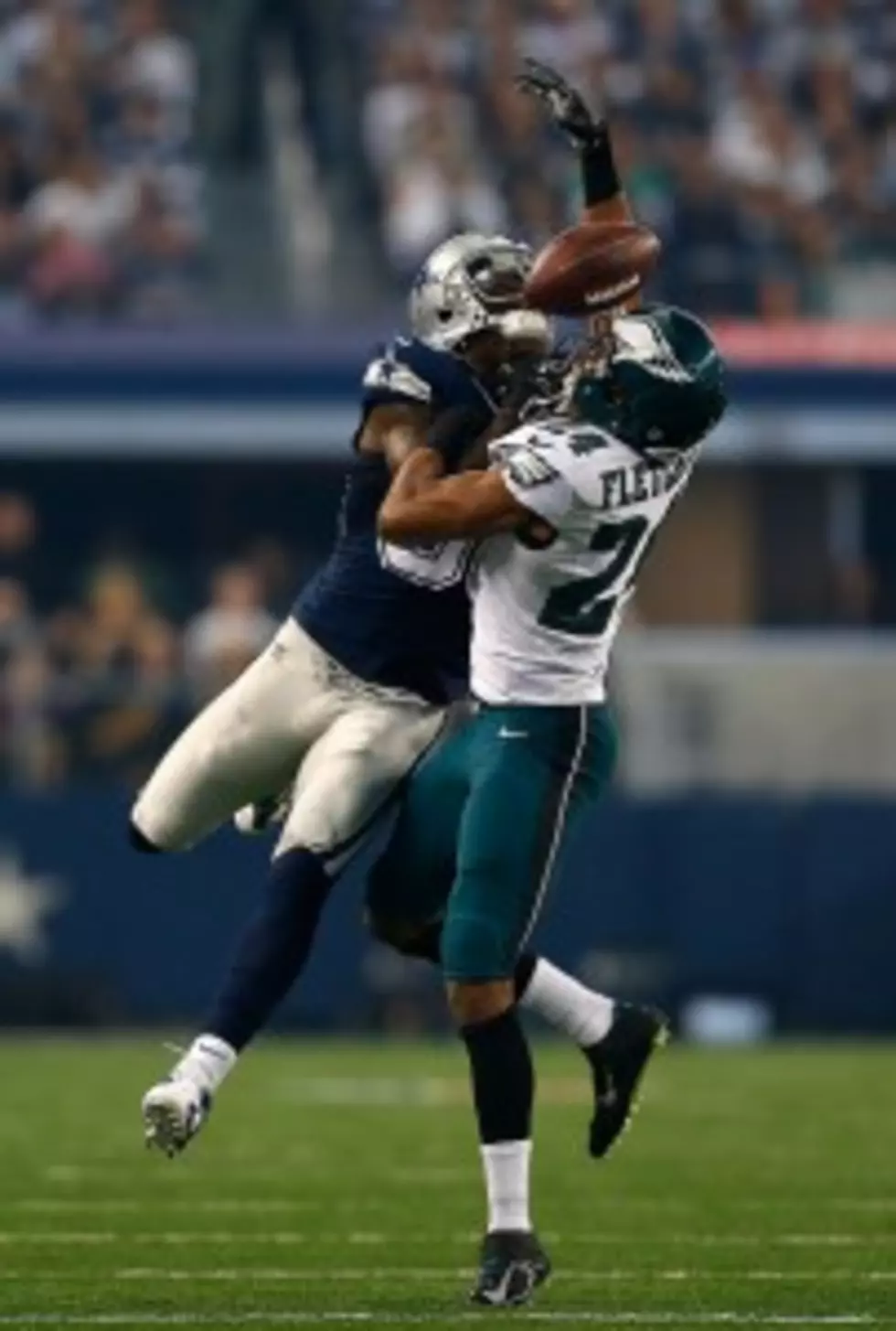 Eagles Sticking with Bradley Fletcher
The Eagles aren't planning to bench LCB Bradley Fletcher. (Photo by Tom Pennington/Getty Images)
The Cowboys went after him with regularity, leading to three Dez Bryant touchdowns. Fletcher got burnt to a crisp by Aaron Rodgers a few weeks ago and he was targeted with regularity by Seattle last week, but defensive coordinator Billy Davis and head coach Chip Kelly are not ready to make a change.
"No," Kelly said.  "There will be no further moves in the starting rotation."
According to ProFootballFocus.com, three of Bryant's targets against Fletcher went for touchdowns and each target was one of the Cowboys' four longest gains of the night. Bryant victimized Fletcher for big play after big play and it seems the Eagles have no better answer.
So what exactly does Kelly and the Eagles staff see in Fletcher?
"I've seen Fletch compete," Kelly explained.  "I think he gives you everything he has and the one thing I like about Fletch is that he's going to compete out there.  He made a bad turn once on the ball.  The other ball, I think if you look at it really, it was a perfect football thrown by Tony and a great route run by Dez, and getting matched up with one of the best in the league: a big, tall, physical receiver and that's a tough matchup for anybody.  But we still have confidence in Bradley and he's going to be our corner this Saturday."
What are the Eagles other options?  Free agent Nolan Carroll and third year man Brandon Boykin would be the two leading candidates to replace Fletcher if the Eagles were willing to make a change.  Kelly was asked today what is holding Carroll, who had a good camp, back.
"When he got injured a little bit, missed some time and then we started to get settled in," Kelly explained.  "He's such a valuable person for us in our dime personnel in terms of what we are doing there and we are in a lot more dime than we are in nickel now because of the loss of DeMeco [LB DeMeco Ryans]. So we really, and we said it before, just like we consider [CB Brandon] Boykin a starter, we consider Nolan a starter because of how much we are in that scheme."
While that is the answer Kelly seems to be going with, I have to wonder if Carroll can actually play at a higher level than Fletcher at this point.  The coaching staff has to see Fletcher is being target more than anyone in the league - he could be the worst corner in the NFL. To suggest at this point Carroll shouldn't be given the opportunity to replace him says one of two things.
Either Carroll is horrendous or the Eagles coaching staff has no idea how to evaluate talent.
To suggest Carroll is more valuable as a dime corner is simply ridiculous - while I am not discounting that role, it's not more important than the starting left corner being a competent NFL player.
If they like Fletcher so much and think so much of him, I would think he would be more than capable to handle the dime role that Carroll is filling right now, and still be considered a starter. Suggesting that Carroll's injury back in August had him behind and now in December he still hasn't caught up is hard to believe.
A press-man corner by trade, Carroll is 6'1 and 205 lbs., his size and press coverage skills fit well in Philadelphia scheme.  Carroll started 12 games for the Dolphins last year, ringing up 47 tackles and three picks.