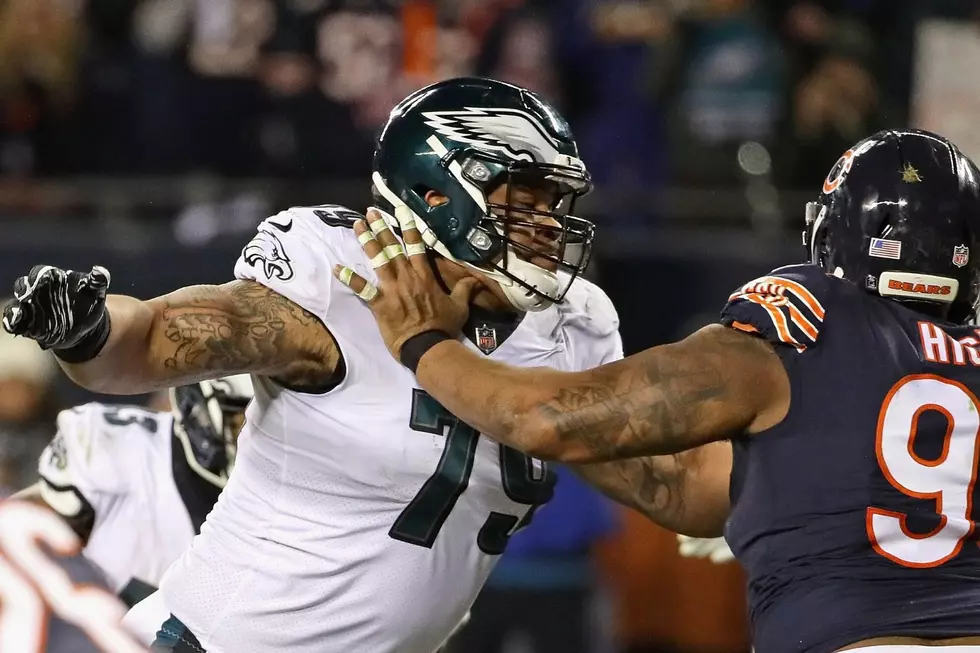 Eagles' Brandon Brooks: 'When I Came Back I Was the Best'
Photo by Jonathan Daniel/Getty Images
Eagles right guard Brandon Brooks has been back on the field during this weeks OTA's after missing all of last year after he suffered a torn left Achilles' tendon working out at the NovaCare Complex in June.
It was the second time the Eagles Pro Bowl right guard suffered an Achilles injury, he tore his right Achilles in a 2018 postseason game. However the injury didn't diminish Brooks' play, he returned to form and was rated as Pro Football Focus' No. 1 overall guard in 2019.
While Brooks was unable to play in 2020, Brooks said on Thursday if the team was able to reach the postseason, he would have been back on the field and said he is confident he will be back to Pro Bowl form in 2021.
"The biggest thing that everyone is forgetting is, I tore my Achilles before," explained Brooks. When I came back I was the best, period."
While Brooks has no doubt that he will return to form, the team might have thought differently this offseason. Brooks addressed rumors that the team was trying to move him this offseason, likely to gain some salary-cap flexibility.
"The second you lose site that this is a business is the second it gets to you," Brooks stated. "I get it, I'm an older guy, coming off injury, cap-strapped, make a lot of money.  It didn't hurt my feelings, I just wish I didn't hear it from my mom, it would be nice to get a phone call telling me what's going on."
Brooks will turn 32-years of age in August, and isn't slated to become a free agent until 2025, but does have a potential out in his deal in 2022.
With Brooks back, playing at the level Eagles fans are accustomed to, with a health Lane Johnson playing next to him, Jason Kelce and Isaac Seumalo, the Eagles have the makings of a solid offensive line, with some young skill players on the offensive side of the ball in 2021.
The 100 Best Places to Live on the East Coast