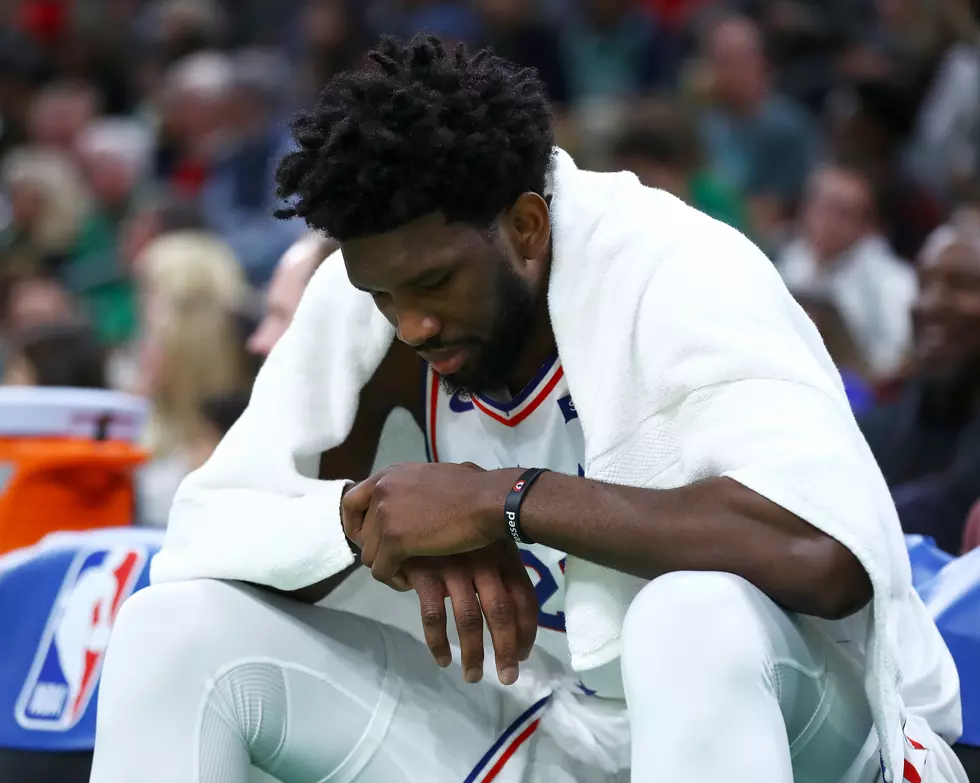 Embiid After Loss: 'I Felt Like I Could Have Done More'
Getty Images
While Joel Embiid had another huge game on Christmas day against the Celtics, he thinks he could have done even more.
Embiid's 34 points weren't enough in Tuesday's 121-114 overtime loss in Boston, the big man hit 10-of-17 shots and 12-of-12 free throws with 16 rebounds, two assists, two blocks and six turnovers in 40 minutes.
After the game Embiid sounded frustrated with the way he was used late in the game, taking just four shots combines in the fourth quarter and overtime.
"I felt like I could have done more," Embiid told reporters after the loss. "I didn't get the ball. The ball didn't find me in the fourth and overtime, in those situations I've got to show up, but I also have to be put in the right situations to be able to help the team. I felt like I wasn't in the right situation. I felt like I could have done more. We lost. I put this heavily on me, because I know I could have done more, and the more I was playing, all day they couldn't guard me, and they were playing a lot og 1-on-1, double-teaming on the first dribbles, but I have to find a way to adjust through and just be myself."
In a follow up question, Embiid was asked why he felt the ball went away from him late in the game, the big man responded: "Don't know, gotta ask coach."
Embiid is right, he was dominating the game, the Celtics without Aron Baynes had simply no answer for him in the post. However, this doesn't mean he is without fault here.  There were plenty of hustle plays that could have helped change the game, and his pick-and-roll defense needs to be better.