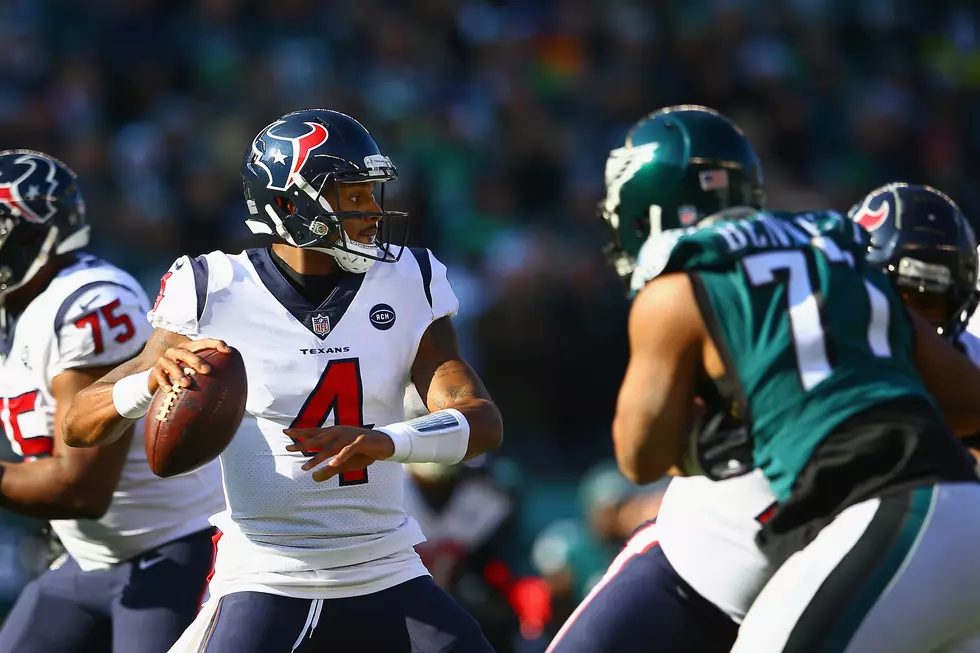 ESPN's Adam Schefter on Deshaun Watson: 'I would watch Philadelphia'
Getty Images
As the start of Eagles training camp closes in, the Eagles will enter training camp with a new starting quarterback this season.
Hurts will presumably take off the starting role from former No. 2 overall pick Carson Wentz, who was traded to Indianapolis this offseason.
But is Hurts the long-term solution?
That remains to be seen.
One name that continues to come up and be linked to the Eagles is Houston Texans signal-caller Deshaun Watson.  Speaking on ESPN Get Up!, NFL insider Adam Schefter says don't rule the Eagles out when it comes to acquiring the 25-year old quarterback.
"There is no team out there, no team out there in better position and better armed to go trade for Deshaun Watson than the Philadelphia Eagles," Schefter said. "They already have two first-round draft choices, they have a potential third first-round draft choice. They have depth on their roster at certain spots. They are out of the conference. If there was anybody that can make a deal for Deshaun Watson when Houston is ready, I would watch Philadelphia."
One question is when will the Texans look to trade him? This summer? This season? After this season?
Schefter says he thinks the team will wait until his value is restored, so they don't have to essentially give him away for a discount.
Remember, Watson is currently dealing with multiple legal hurdles, so there is no guarantee that we will even see Watson back in the NFL. There is a good possibility that Watson is suspended for some or all of the 2021 season under the league's personal conduct policy, facing more than 20 accusations of sexual misconduct.
On the field, Watson is one of the best, throwing for 4,823 passing yards, 33 touchdown and seven interceptions, adding 444 rushing yards and three scores. Watson completed 70.2 percent of his throws while averaging 8.9 yards per attempt and had only nine turnovers all season.
Will Watson play this season?  That remains to be seen.  The bigger question might be where will Watson play next.
20 South Jersey Nightclubs Too Fun (and Wild!) to Last
Come along as we take you on a tour of some of the SJ spots where you used to party it up!