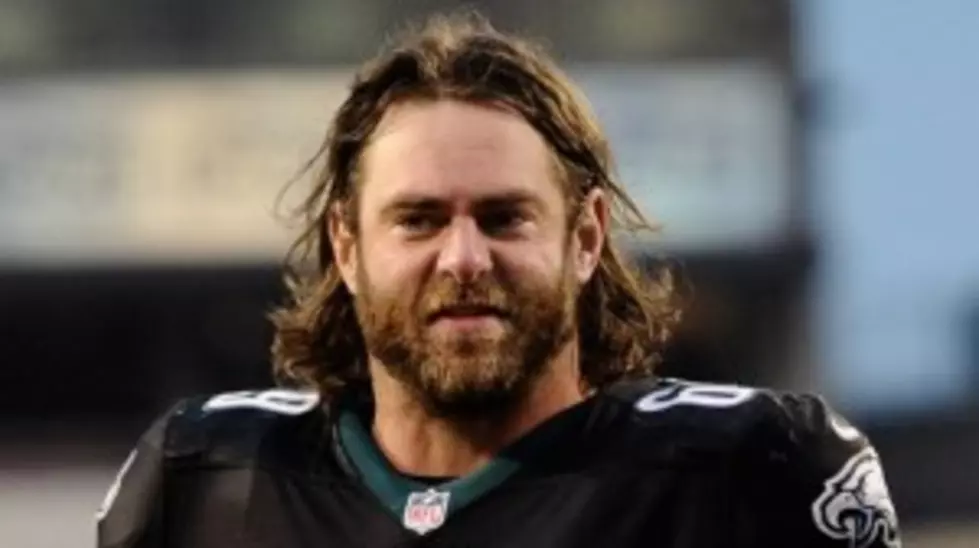 Evan Mathis, Eagles Trade Barbs Over Trade Rumors
Evan Mathis had fun during the NFL Draft. (Photo by: Getty Images)
Could another divorce be in the works?
Since Chip Kelly took over this football team, he has not been afraid to make bold moves if it meant improving the "culture" of his football team.
One player that has found himself in multiple trade discussions this off season has been two-time Pro Bowl offensive guard Evan Mathis.
Mathis has been unhappy with his contract the past two seasons and has been absent from the teams voluntary work outs the past two weeks.
Chip Kelly took it to the media to be candid about the situation telling reporters that Mathis "has been available for trade for two years and there have been no offers."
Mathis remains on the Eagles until further notice and will be counted on as the Eagles chose not to draft an offensive lineman for the second consecutive draft.
With Todd Herremans already released this offseason, the offensive line will already be featuring a new starter.
Time will tell if we'll be seeing a second new face on that offensive line.