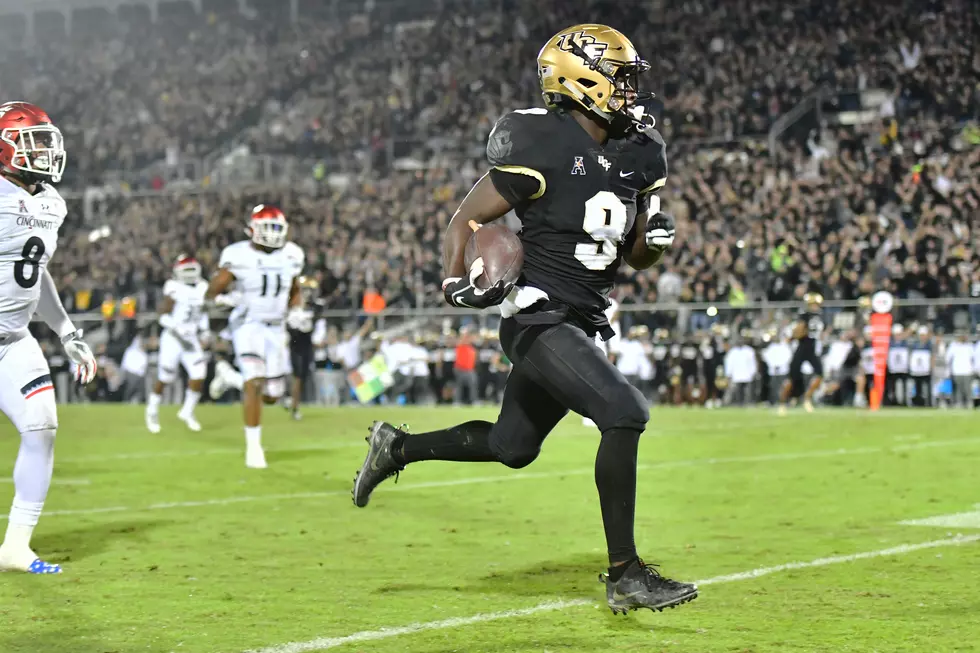 Extra Points: Eagles Start Trimming Roster
Julio Aguilar/Getty Images
The Eagles decided not to wait until Saturday's deadline to start trimming their roster.
They placed tackle Andre Dillard on injured reserve and waived 12 players Thursday. That left them at 67 players, 14 above the 53-player, regular-season limit.
Enter your number to get our free mobile app
All teams must be at 53 players by 4 p.m. Saturday.
Dillard was supposed to be the starting left tackle, but his season ended when he suffered a torn biceps during a practice last week. Eagles coach Doug Pederson indicated Tuesday that Matt Pryor will get the first crack at replacing Dillard while perennial Pro Bowl left tackle Jason Peters will remain at right guard.
According to several media reports, Peters has reportedly asked for more money to play left tackle. He's currently slated to make $3 million this season.
"Jason has done an outstanding job at right guard," Pederson said Tuesday in a video conference. "He's comfortable at right guard. The thing is, if we end up moving too many spots, especially this late into camp, it can disrupt some timing up front. Those guys need to be in sync. For us to go out and put our best five up there, that's the plan, that's where we're going, that's where we're headed. We're going to get them all ready to play."
Wide receiver Deontay Burnett and running backs Elijah Holyfield, Adrian Killins and Michael Warren were among the 12 players to be waived. All four are considered strong candidates to be added to the practice squad, which will feature 16 players this season instead of 10.
Burnett, who was on the Eagles' practice squad last season, was impressive in training camp. He was thought to have a shot at making the opening day roster, especially considering the Eagles' lack of depth at wide receiver. Alshon Jeffery is still sidelined by a Lis Franc foot sprain while rookie first-round pick Jalen Reagor tore a muscle in his shoulder. That leaves DeSean Jackson, J.J. Arcega-Whiteside, Greg Ward and rookies John Hightower and Quez Watkins as the only healthy wide receivers.
A similar situation unfolded at running back. The Eagles are only carrying three at the moment in Miles Sanders, Boston Scott and Corey Clement and Sanders missed almost all of training camp with a lower body injury.
Holyfield, who was on the active roster late last season, and rookie free agents Killen and Warren all showed flashes of promise in training camp. Look for at least one to be elevated to the active roster by the time the Eagles open the season against Washington on Sept. 13.
Other players waived Thursday were: defensive backs Grayland Arnold and Elijah Riley; wide receivers Manasseh Bailey, Travis Fulgham and Marcus Green; guard Julian Good-Jones, center Luke Juriga; and tight end Tyrone Swoopes. Juriga is also a candidate for the practice squad.
Those players might still be around had the preseason not been canceled due to concerns about Covid-19. It's not unusual for players to earn roster spots with performances in the preseason games. The Eagles were scheduled to end the preseason tonight against the New York Jets.
"We've had enough practice time, enough individual time, enough technique work and things like that, that we have a good evaluation of our guys," Eagles defensive coordinator Jim Schwartz said Thursday in a video conference. "(But) nothing really replaces live game reps. ... Even though we had a lot of time to evaluate, you're still missing that, 'Okay what about the real bullets flying and how is this player going to react to that? Is he ready for that? Those are things we're just going to have to go with practice film and instincts and experience to evaluate."
Sixers First-Round Picks Since 2000