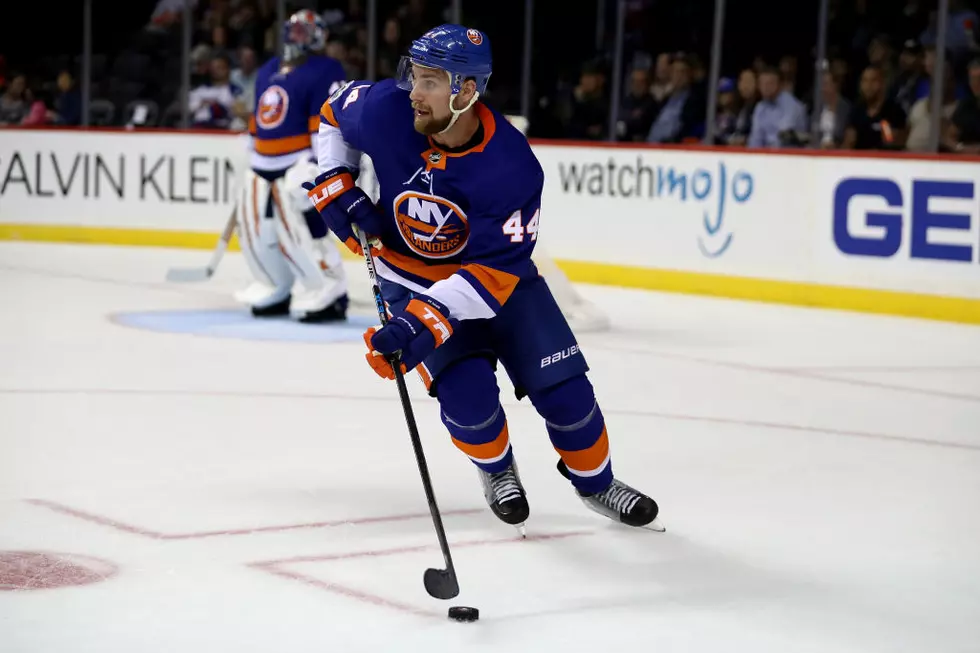 Flyers Free Agency Preview: Targets
(Abbie Parr/Getty Images)
The week between the NHL Draft and the open of free agency is just days away. As teams start making their pitches to unrestricted free agents, the rumor mill starts spinning even more.
For the Flyers, this is an offseason where, financially, they can do essentially whatever they want. They have over $21 million in cap space available for next season, but that doesn't mean they are going to be big spenders in free agency. So forget John Tavares, just like John Carlson was never really a possibility either.
The Flyers goal is more or less to fill some positional needs with short-term, cost-effective deals that keep them in a position to re-sign some keys players to their future, who will need new contracts in the next few years.
GM Ron Hextall has talked about wanting to add a veteran forward and veteran defenseman to the lineup. The Flyers certainly have room in their bottom-six group of forwards and definitely can improve on the blue line.
Here are few targets in free agency among forwards and defensemen.
Tyler Bozak - The 32-year-old forward scored 11 goals and had 43 points with Toronto in 81. As Toronto started a youth movement of its own with the additions of Auston Matthews, Mitch Marner and William Nylander, Bozak settled into more of a third-line center role, an area where the Flyers could use improvement. Bozak didn't play much in penalty kill situations over the last couple of season, but does have experience in that area from earlier in his career, so he is capable. The question with Bozak, as it will be for many free agent targets on this list, is money and term. The Flyers don't want to sign a player beyond a two or three-year window with many prospects nearing the NHL level, and getting a player like Bozak at a premium cost may be too much to pay.
Paul Stastny - Stastny would fit in really well with the Flyers as a potential second or third-center option with penalty kill experience, great leadership and still some scoring touch. Stastny scored 16 goals and had 53 points in 82 games between St. Louis and Winnipeg, and added six goals and 15 points in 17 games during the Jets playoff run.
James van Riemsdyk - Is there a chance the former Flyers second-overall pick returns home? Possibly. JVR is back on the market and as he prepares to enter his 10th season in the NHL, he's become a prolific goal scorer. Last season, in 81 games with Toronto, he scored 36 goals, setting a new career high, and had 54 points. With the exception of an injury-shortened 2015-16 season, van Riemsdyk has scored at least 27 goals in four of the last five seasons. The problem here is the potential cost for a fairly one-dimensional player. van Riemsdyk wasn't really known for his defensive two-way play and was used by Toronto heavily on the power play for production. Of his 36 goals and 54 points last season, 11 goals and 20 points came on the power play. He's already coming off a contract that held an average annual value of $4.25 million, signed while he was still with the Flyers. If the price tag is relatively similar, that might not be too bad for the Flyers, but the term is probably going to be in the range of four or five years, a commitment too long for the Flyers at this time.
Thomas Vanek - At this stage of his career, Vanek has bounced around from several teams via trades and free agency on short-term deals at very low cost, making him a prime Flyers target here. Vanek scored 17 goals and had 41 points in 61 games with Vancouver, then was traded to Columbus and scored seven goals and had 15 points in the final 19 games of the regular season, finishing the 2017-18 season with 24 goals and 56 points in 80 games on a cost-effective, one-year, $2 million deal. A deal at a similar price for one or even two years would favor the Flyers and the production is still good enough that Vanek could be a fit on the power play and in the team's top six.
Michael Grabner - If you're looking for added speed and penalty kill help, Grabner is the guy. Known around the league as one of the better penalty-kill forwards and one of the fastest players, Grabner is set to cash in during free agency. He was always a solid role player, but his last season with the Islanders in 2014-15 saw him play just 34 games and post eight goals and 13 points. His next season in Toronto was just as poor, scoring nine goals and 18 points in 80 games. When Grabner joined the New York Rangers in 2016-17 on a two-year deal with a $1.65 million AAV, the production he provided far exceeded the deal. Grabner scored 27 goals and had 40 points in a bottom-six role with the Rangers. In the second year of that deal, Grabner scored 25 goals and had 31 points before being traded to the New Jersey Devils, where he scored two goals and had five points in the final 21 games of the season. Grabner will likely be looking to return to the $3 million range that he got on his previous contract with the Islanders, but that would still be affordable to the Flyers, who desperately need to add penalty kill help and could use a player like Grabner in late-game situations.
Riley Nash - In his second season with Boston, Riley Nash emerged as one of the team's better players throughout the season. He set career-highs with 15 goals and 41 points, stepping in for injured players in the top six at times without missing a beat. Nash also played in all situations, slotting into the power play and playing on the PK. As an all-around player who is comfortable in the third-line center role, this is another prime option for the Flyers, who could look to capitalize on Nash's career numbers and rise into a bigger role last season to fill a team need.
Nick Shore - Shore was a solid role player for the Los Angeles Kings for the better part of four seasons. This season, he was traded twice, first from LA to Ottawa and then to Calgary at the deadline. Shore is still just 25, so he was not originally slated to be an unrestricted free agent, but was not tendered a qualifying offer, so he is there for the taking. Shore was drafted by the Kings in 2011, when Hextall was still part of the LA front office. That connection, plus the prospect of Shore being a low-risk, high-reward signing could be appealing to the Flyers.
Derek Ryan - The 31-year-old center just completed his second full NHL season, scoring 15 goals and 38 points in 80 games, not bad for a player who spent the majority of the season on Carolina's fourth line with some power play time. Like Nash and Grabner, Ryan is accustomed to playing in all situations and could be able to step into a bigger role with the Flyers on a cap-friendly deal.
Calvin de Haan - The idea of another 27-year-old Islanders defenseman joining the Flyers may give some people pause, but don't completely associate de Haan with Andrew MacDonald. de Haan is a more effective puck mover who does all of the little things well while providing modest offense. He scored five goals and had 25 points in 82 games in 2016-17, but only played 33 games in 2017-18 before his season ended due to shoulder surgery. With that in mind, de Haan may come at a cheaper cost since there is risk associated with a player fresh off an injury. But de Haan did a lot of little things well for the Islanders throughout the years, now five in the NHL, that he could certainly bolster the Flyers second-pairing and be a good veteran leader. The one box he doesn't check off for the Flyers is being a right-handed defenseman, but there isn't much of value among right-handed defensemen in this free-agency class.
Mike Green - Mike Green is hardly the same player as the offensive dynamo he was in Washington -- he scored 31 goals in the 2008-09 season in just 68 games -- but he is still able to contribute offensively, scoring eight goals and posting 33 points in 66 games with Detroit last season. Green also is a right-handed defenseman that the Flyers are looking to add. In terms of defensive value, this is where there is risk involved. Green was a solid all-around defenseman early in his career. He's set to turn 33 in October, so any form of a long-term deal is more of a risk. Green may be a good plug-and-play solution for a year or two, and only if the price is right, but anything more isn't worth it.
Ian Cole - The Flyers have a number of puck-moving defensemen, so Ian Cole would provide some good balance on the back end. He's capable of moving the puck, but he has qualities of a shutdown defenseman that would be welcome on the Flyers middle pairing. In 67 games last season, he scored five goals and had 20 points, so he's not a complete offensive liability, but for a team looking to shore up defensively, Cole could be an option.
Greg Pateryn - The 2017-18 season was Pateryn's first full NHL season and he settled in nicely with Dallas after a trade the previous year from Montreal. Pateryn is a right-handed shot, but he's not an offensive driver, scoring just three goals in his NHL career with 29 total points. That said, he's a physical defenseman who plays the shutdown role well and doesn't take many penalties -- just 50 penalty minutes in 73 games last season -- while playing a responsible defensive game.
Cody Franson - Franson is a player the Flyers could target as a low-risk, high-reward type signing to see if he can revitalize his career. Franson's name has come up previously around the Flyers and he has bounced around the league playing for four teams in the last four seasons. It's not an attractive name that moves the needle on the free-agent market, but he's a right-handed defenseman that would probably come on a short-term, low-cost deal.