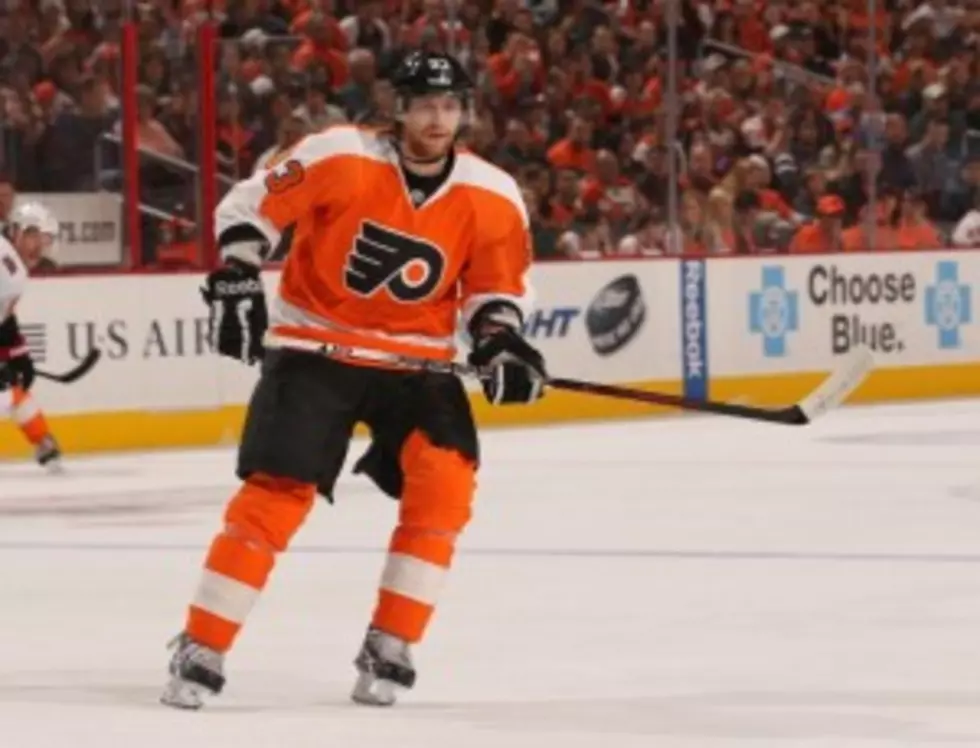 Flyers Jakub Voracek Injures Knee During Lockout
The Flyers Jakub Voracek was injured in a KHL game. (Photo by Nick Laham/Getty Images)
Philadelphia Flyers forward Jakub Voracek will be about a month with an knee sprain according to CSNPhilly.com's Tim Panaccio.  Voracek suffered the injury while playing for HC Lev in the KHL.
Although, his agent claims that it might only be a one-week injury, Panaccio reports that Voracek will instead be sidelined for about one month.  While the Flyers are in the middle of a lockout, this is one of the fears with NHL players, playing in other leagues during the lockout.  Voracek had 18 goals and 49 points in 78 games with the Flyers last season.
Ilya Bryzgalov, Matt Read, Wayne Simmonds, Maxime Talbot, Claude Giroux and Danny Briere are just some of the Flyers that have decided to play overseas during the lockout.
NHLPA counsel Steve Fehr and NHL deputy commissioner Bill Daly "touched base" on Saturday and are expected to talk again today.  During Friday's meeting, the two sides were said to have emphasized the need to "compromise" and it was reported early Saturday that the players were working on a new proposal. While it appears we're still a ways away from a new collective-bargaining agreement, the positive to take away is that the owners and union are at least staying in touch with one another.