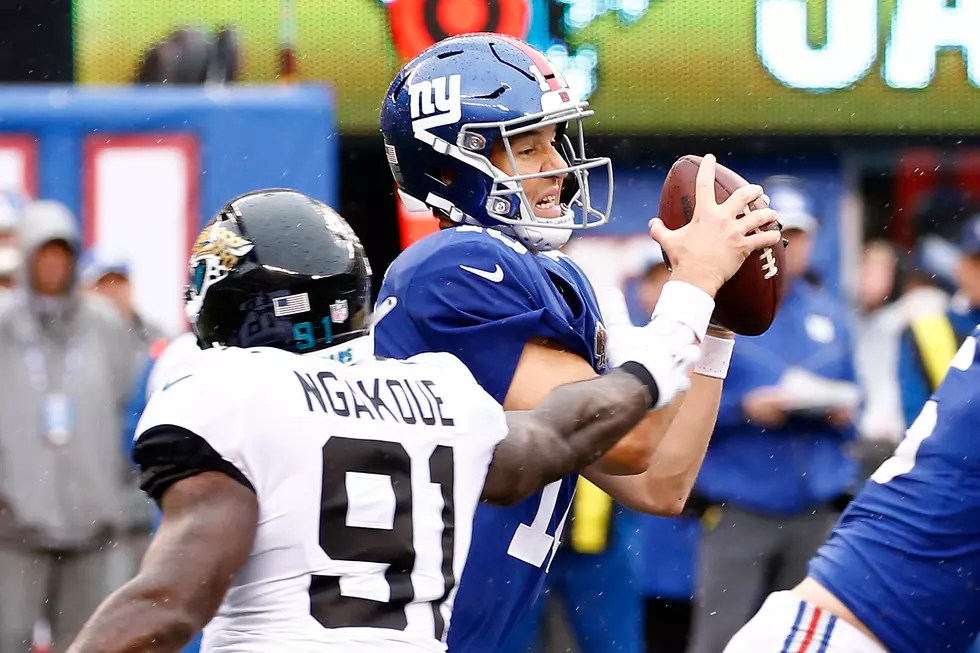 Football at Four: Should Eagles Pursue Yannick Ngakoue?
Getty Images
While the defensive end position isn't one of the greatest areas of need for Philadelphia in 2020, Jacksonville defensive end Yannick Ngakoue might be worth pursuing.
Ngakoue had a great year with the Jags, compiling eight sacks, 41 tackles, even picking off a pass and scoring a touchdown in 2019.
We focused on the Eagles ability to bring to Ngakoue to Philadelphia on Tuesday's edition of Football at Four with John McMullen.
"From a football standpoint, yeah," McMullen said on The Sports Bash. "But its a very, very, very difficult fit."
"You cannot get the top-tier corner on the market, and make Byron Jones the highest paid cornerback and then oh by the way, we're going to get a 24-year old edge rusher."
By all indications, the Jaguars are going to slap the franchise tag on Ngakoue, making him a franchise tag-and-trade candidate. This would put him in line with one of the top five paid edge rushers in football, making $19.3 million if he plays under the tag.
Ngakoue escalated the situation on Monday when he said he was "no longer interested" in a long-term deal with the Jaguars.
So as McMullen explains, for the Eagles anted to make a play for Ngakoue, they would have to choose between making a play for him or Jones, but most likely couldn't have both.
"Keep in mind, you wouldn't only have to play him (Ngakoue), you would have to send significant assets back in return," McMullen explained.
"Its very unlikely the Eagles would be in the Ngakoue business, its just too expensive."