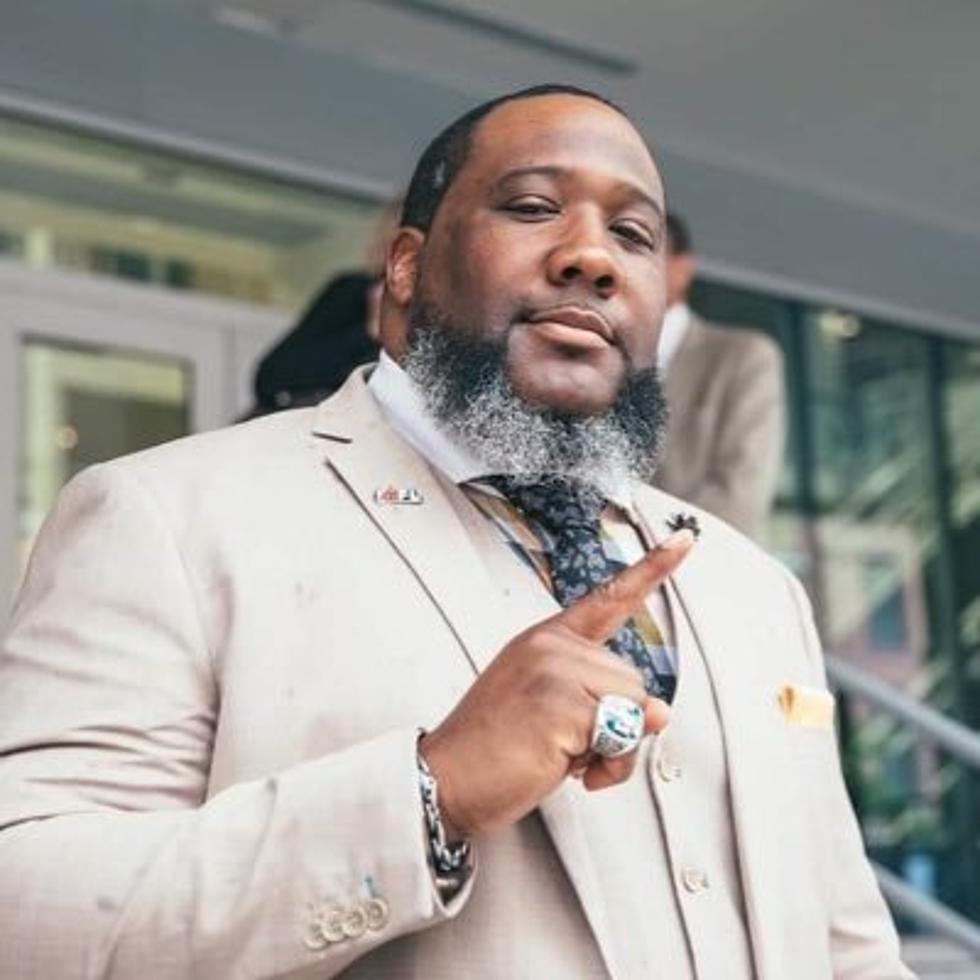 Former Atlantic City Blackjacks Broadcaster Coffee Jones Passes Away at 41
@AFLCoffee
Former Atlantic City Blackjacks radio analyst Jason "Coffee" Jones passed away suddenly on Tuesday night at the age of 41.
Jones, who called games on 97.3 ESPN during the team's only season, was an ambassador for the Arena Football League serving as both a player and broadcaster.
After his playing days, Jones called games for the Philadelphia Soul games on Philadelphia Station 97.5 The Fanatic during the 2016 and 2017 seasons.
In addition to the Arena Football League games, he called various games for BFA Sports, including Williamston Braves football and Camden Panthers basketball. He also called various college games throughout the region.
"When you first met Coffee you immediately were treated like family," said BFA Sports Broadcaster Chris Lozzi in a social media post. "He would always say to me 'CL I got ya,' and you knew you were taken care of. He was like family to us and we are gonna miss him terribly."
He was very close with former Philadelphia Eagles quarterback Ron Jaworski, serving as his business manager since 2020.
I had the opportunity to work with Jones during a few broadcasts, and he always made you feel like you've been friends for years.  I've called some Camden High basketball games with him and hosted a special Philadelphia Soul show at Chickie's and Pete's in Atlantic City before the Soul match-up against Las Vegas.
His passion for the games and broadcasting immediately came through the microphone.
My heart aches, my mind is numb, and we are all struggling to find the right words to describe how much we love and miss you big fella," said BFA Sports President Doug Stasuk in a social media post.
I would see Jones yearly on radio row at the Super Bowl, and he always greeted me with a huge handshake and pulled me in for a huge bear hug.
He was an advocate for the Arena League game and played in the league with five different teams, appearing in ArenaBowl XXVI and ArenaBowl XXVII.
Coffee Jones will be missed by many in the South Jersey sports community.
20 Sporting Events That Happened at Boardwalk Hall in Atlantic City