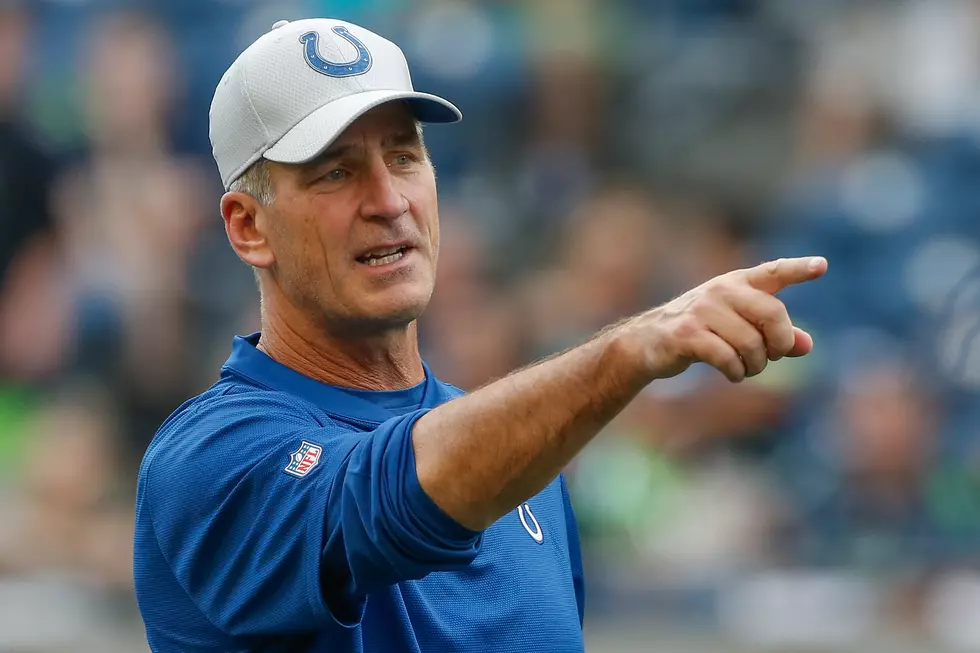 Frank Reich on What Impressed him About Nick Sirianni
Getty Images
Former Eagles offensive coordinator Frank Reich is a big believer in his former offensive coordinator, who now happens to be the Philadelphia Eagles' new head coach.
The current Indianapolis Colts head coached said he knew when his time came to be a NFL head coach, he wanted Nick Sirianni on his staff, and he did for all three of his seasons with the Colts.
"We worked for three years together in San Diego," Reich stated in an interview at the NFL Combine a few years ago.  It didnt take me long during that tenure there that I thought that if I ever have this opportunity he would be the guy I would want to be my coordinator."
Reich was true to his word, hiring the then 36-year old, to be the teams offensive coordinator.
The duo worked with three different quarterbacks together with Andrew Luck, Jacoby Brissett and Phillip Rivers this season.
Enter your number to get our free mobile app
"He's extremely intelligent," said Reich. He's very energetic. Very passionate. A great teacher, very systematic in his thinking. The way we see the passing game and the way we think about offensive football, very similar."
Eagles Head Coaching Wins All-Time