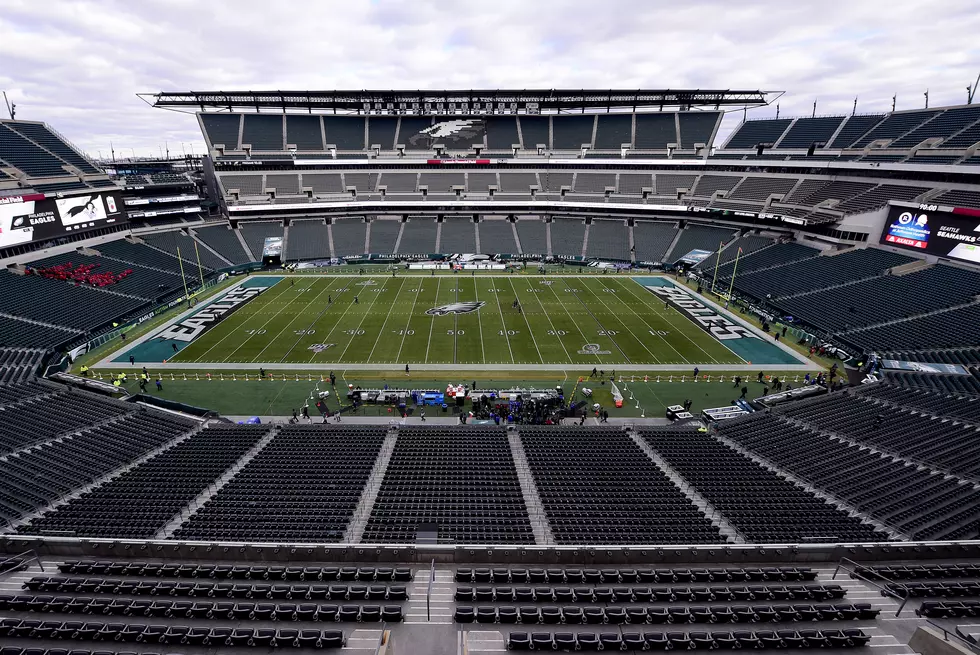 Frontline Workers Can Get Married At The Linc For Free
Getty Images
The home stadium of the Super Bowl LII champions, The Philadelphia Eagles, is doing something amazing for all of the frontline workers. PhillyMag.com recently reported that the Lincoln Financial Field is offering FREE weddings on the sidelines of the playing field.
If you're a huge Philadelphia Eagles fan and work at a grocery store, hospital, FedEx, USPS, or you're any other kind of essential worker and are planning to get married you could be saving around $30,000. Not only will you be saving money, but you will also be able to get married where your favorite team plays. According to PhillyMag.com, the $30,000 site fees are being waived up until March 31, 2021.
Special events sales director for the Eagles, Lynnette Camacho, told PhillyMag.com that it's rare when weddings are booked at the Lincoln Financial Field because of so many other huge events that happen at the stadium. Camacho also said, "Since we can book in the short term, then we could help them out this year." That is a great idea to bring smiles to all of these people that have been forced to cancel their weddings because of the pandemic and are instead working to keep everyone else safe.
It was also mentioned on PhillyMag.com that the last and only wedding held at the Lincoln Financial Field was last year on August 25, 2019. We learned from PhillyMag.com that the ceremony would be free but if you would like to have a reception that would be an additional cost but it can still be held at the Touchdown Club, Hyundai Club, or Tork Club.
So, any essential workers out there that had to postpone or cancel your big day, you can still make it happen. It'll for sure be an epic wedding at the Lincoln Financial Field. The Philadelphia Eagles and the Lincoln Financial Field are doing whatever it takes to show appreciation to all of the frontline workers.
Blue Angels fly over New Jersey