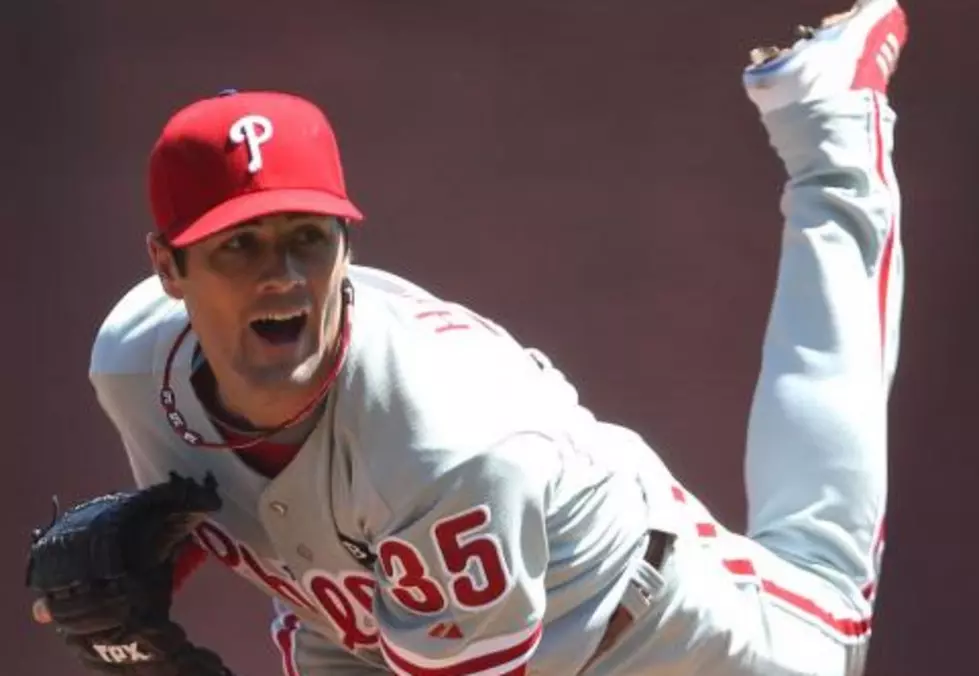 Hamels Contract Situation Up in the Air
Hamels is looking for "elite money" according to his agent, John Boggs. (GETTY IMAGES)
Cole Hamels has signed for one more year at $15 million. That would seem like a good thing. That's just the feeling on the surface. Look for things to take a turn south if something doesn't get done before the season begins.
A source close to the situation tells me that Hamels received a low offer during last season that he and his family were not happy with. So that warm, fuzzy feeling you thought was there may not be. From what I'm told, Hamels does enjoy Philadelphia and wants to be here, but also wants to be paid accordingly. Those numbers continue to fluctuate as time moves along.
After Jered Weaver and Justin Verlander inked their five-year deals with the Angels and Tigers, respectively, everyone assumed that the Phillies would have to pay slightly north of that to retain Hamels long-term. That may no longer be the case. Hamels could be looking at a Cliff Lee-esque contract, which well above what both Weaver and Verlander make. Todd Zolecki of MLB.com opines that Hamels can shoot for north of $20 million per season because of his leverage. And let's face it; he has it.
Hamels' agent, John Boggs, told Jim Salisbury of CSNPhilly.com "At the appropriate time, Cole is looking to be compensated as one of the premier left-handed pitchers in baseball. Without putting a number on it, we'll leave it at the fact that he's an elite pitcher. Look and see what elite pitchers are compensated with. Hopefully at the end of the day we'll be able to get something done with the Phillies that will reflect that."
By waiting it out, Hamels becomes more and more expensive. Ruben Amaro told writers today that there is still plenty of time.
"We can negotiate with Cole from today through the end of November, and then beyond that to get a multiyear deal done," Amaro said. "Just because we have a one-year deal in place doesn't mean we can't do something long term. As far as Cole beyond 2012, that's something that's still very much open for discussion."
Really, this shouldn't even be a discussion.
Last season, I was adamant in believing that Hamels would be back because of his love for the city and his love for the Phillies. But now, that could be souring, even if it's ever so slightly. By waiting so long, and by adding in factors such as the Ryan Howard extension, the Jonathan Papelbon signing, and the Cliff Lee deal, the Phillies may have priced themselves out of their most important part. I say most important because at his age (28) and hitting his prime, he's a guy you want around for a long time. Everyone is well aware of that, I'd hope.
Before we jump off the South Street bridge, let's all take a deep breath and realize that there is still time left for a deal to happen. Let's just proceed with extreme caution. No taking a turn to negative town just yet!