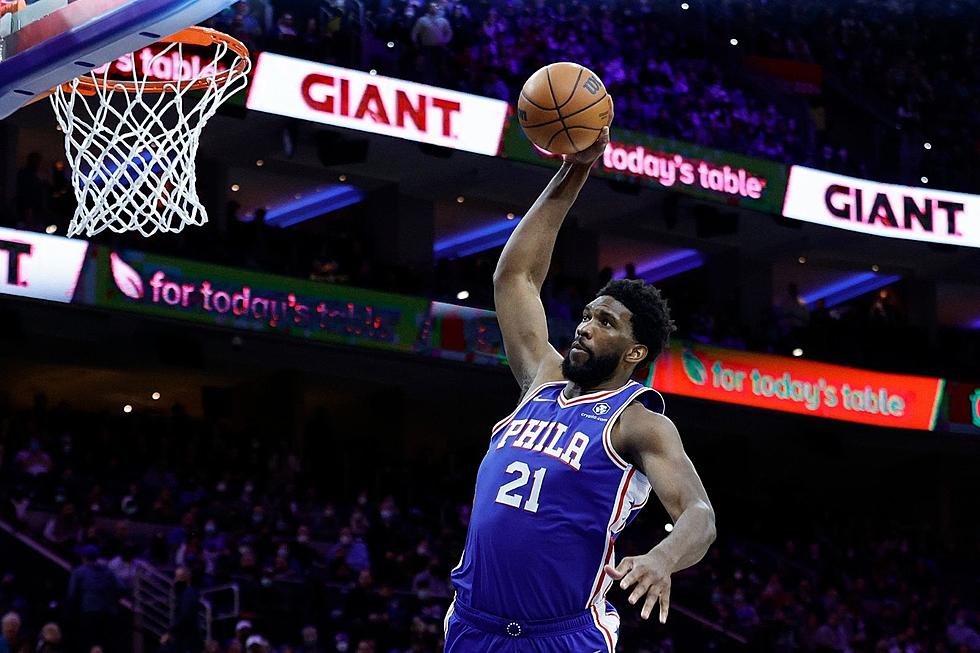 How Long is the Sixers Window with Joel Embiid?
(Photo by Tim Nwachukwu/Getty Images)
As the NBA offseason approaches, the Sixers will certainly be a team to watch as they try to improve the team around Joel Embiid.
Embiid, who was the leagues leading scorer, runner-up for the MVP award and second-team All-NBA this season, will be entering the prime years of his career.
Former Sixers point guard Eric Snow from Bleav was a guest of the Matt Gelb Show on CBS Sports radio on Wednesday night and said the Sixers better win soon with Embiid.
"I don't think the window with Joel is as big as maybe other people do," Snow told the host. I think its a two, maybe three-year max where something needs to be done in order to help them win on Joel's window of his best years.  You have to approach it that way.  I don't know what Morey and Brand are going to do about that, but in my opinion I believe the urgency has to be very high."
Could Snow be right? Is the window for Embiid closing?
Embiid underwent surgery on Monday to repair his right thumb, as well as a procedure to fix his left index finger and played the second-round of the playoffs with a broken orbital bone in his face, the second time he has had that injury since entering the league.
He has battled with a variety of injuries over his career, including a back injury and foot injury in college that had him fall to the Sixers at No. 3 in the draft.
He is a big man and has battled a ton of injuries, so while I;m not going to say Snow is off his rocker, I think Embidd should be able to be productive, at the level his is at now, for another 3-5 years.
But the clock is ticking...
May is Burger Month! 25 Atlantic County Burgers You Have to Try