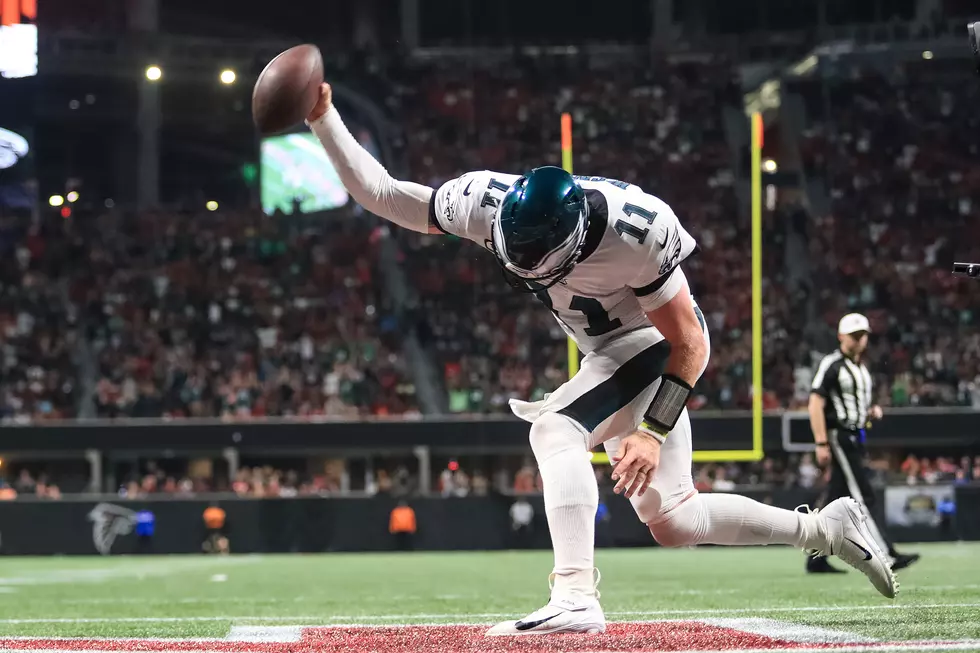 Inside the Birds: Wishlist for Wentz
Getty Images
If there was such a distinction as midseason team MVP, Carson Wentz would unquestionably be the most deserving Eagle for that honor.
The fourth-year quarterback, who signed a mega-extension in the offseason, has played to expectation level for the first nine games despite a rash of drops from his receivers. Wentz has thrown 15 touchdowns to just four interceptions. The only other NFL quarterbacks to have at least 15 touchdowns and four or fewer interceptions are Russell Wilson, Patrick Mahomes, Kirk Cousins and Aaron Rodgers.
That's pretty good company.
But Eagles Insiders Adam Caplan and Geoff Mosher still think two areas of Wentz's game can improve that would add another dimension and more consistency to the Eagles' offense. Caplan and Mosher discussed the changes Wentz could make to go from a good season to a great season in the latest Inside the Birds podcast.
They also discussed the impact of the contract extension for Brandon Brooks, improving health at linebacker, and some off-putting comments by some assistant coaches throughout the week.