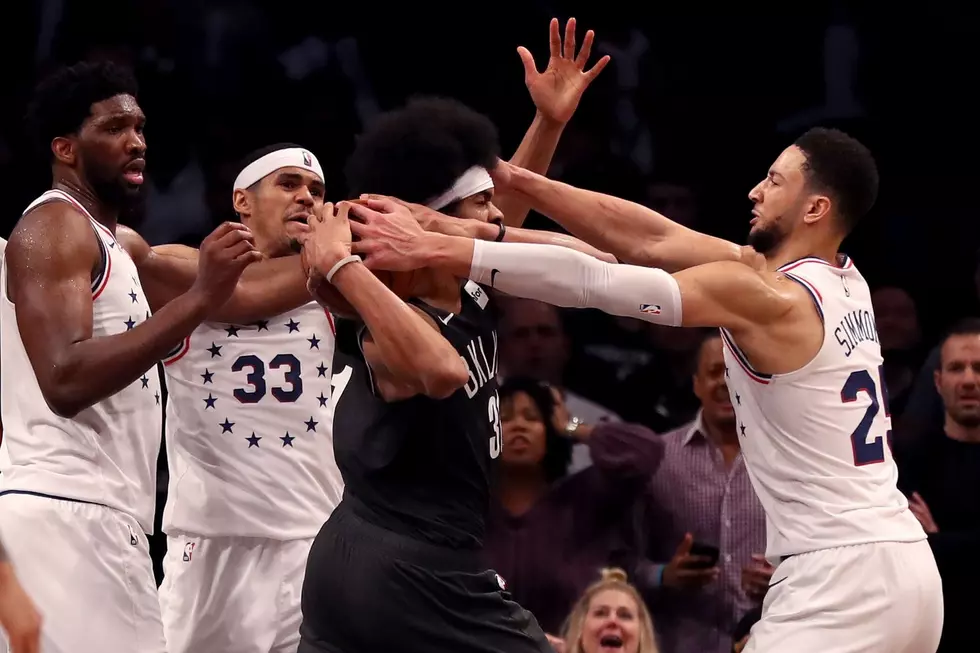 Is Defense The Key To Sixers Chances To Win An NBA Title?
Photo by Elsa/Getty Images
As NBA teams embark on Training Camp 2.0 in preparation for resuming the season at their Bubble Campus, the 76ers have to be considered serious contenders in the Eastern Conference Playoffs.  Despite a roller-coaster season, the Sixers compiled their 39-26 record thanks to being tied for the fourth best Opponents Points Per Game Allowed in the Eastern Conference (tied with the Milwaukee Bucks: 107.4 PPGA) and Sixth Best Defensive Rating in the NBA (109.03 - just behind the Clippers this season).  Plus, Ben Simmons leads the NBA this season in Steals Per Game (2.1) and 13th in the league in Defensive Win Shares (3.2) while Joel Embiid is tied for Eighth in the NBA in Player Efficiency Rating (tied with LeBron James - 26.0) and tied for 11th in the league in Defensive Rating (tied with Kawhi Leonard and DeAndre Jordan - 103.6).
ESPN NBA Reporter Dave McMenamin joined Josh Hennig on Monday with perspective on the 76ers chances to reach the NBA Finals when the league resumes play in the Disney Bubble:
"I covered the Sixers through out their playoff run last year; Listen, Joel Embiid when he is right looked better than Kawhi Leonard did in that second round series.  I think (Embiid) is as dominant as any player in the league when he is right, you would hope that he has used this time to get himself in more right than he ever has before, you can really ride him.  Ben Simmons is as physically dominant as a wing defender as this league has right now.  Offensively, there is still some holes and I don't think they really addressed the shooting the way (the Sixers) should have.  They just (signed Ryan Broekhoff) who shoots around 40 Percent from Three - But I've seen him a bunch covering the Western Conference, he's not someone that I would put on the same level as a shooter as some of the guys they have had before in (Marco) Belinelli and JJ Redick....But if a lot of teams are going to be sloppy because of the rust factor, I do like a team that's defensive oriented to have a leg up where they look to be a better version of themselves because all the opposing offenses are struggling and certainly the defensive force that Joel (Embiid) and Ben (Simmons) bring to the court is legitimate."
Checkout what McMenamin had to say about Ben Simmons working out with LeBron James and other Klutch Sports Athletes, perspective on LeBron James ten years after The Decision, and more.
Sixers First-Round Picks Since 2000