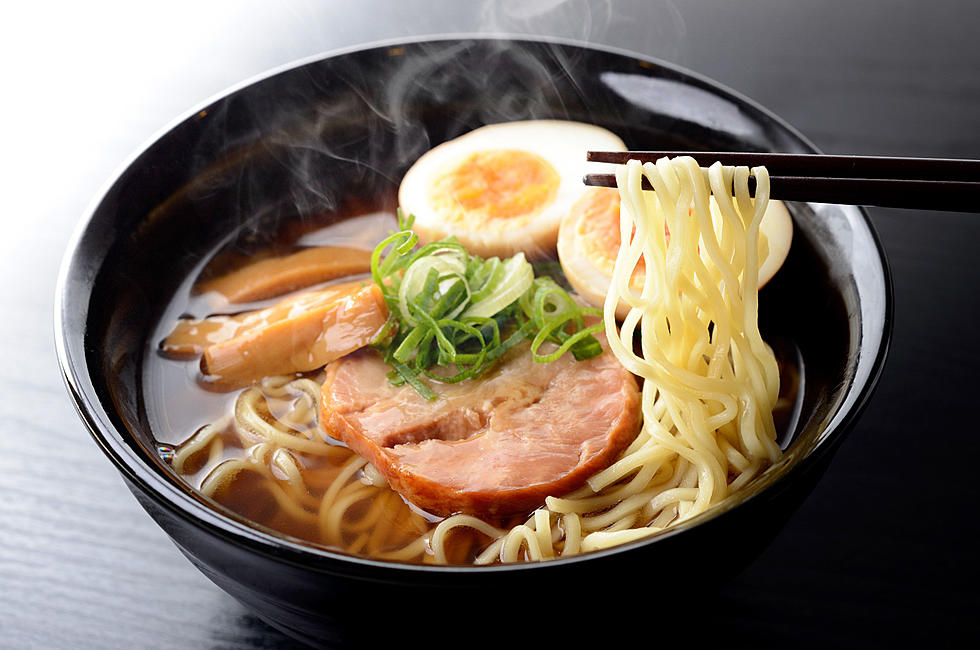 Fastest Ramen Noodles Eater in New Jersey is Going to Earn $1,000 Cash
KPS/Thinkstock
Love ramen more than anyone else in New Jersey? You can prove it for a shot at a $1,000 cash prize.

I don't know about you, but when a craving kicks in for ramen noodles, I can slurp down a bowl pretty quickly. In fact, just typing about them makes me want some right now, lol. Ramen noodles provides one of the greatest comfort foods known to man.
Which is what makes Ani Ramen's annual ramen noodles eating contest so popular.
Now in its sixth year at the eatery in Cranford, New Jersey, Ani Ramen and their sponsor Sun Noodle are once again hosting the event, New Jersey Digest reports.
The competition takes place on Thursday, October 5th from 6-8 p.m. at Ani Ramen.
View this post on Instagram
The winners will be based on how many bowls of ramen noodles the contestants can eat within an eight-minute timeframe or whoever becomes the first to take down 10 bowls (not including broth).
You need a ticket to enter the event, which costs $25, and all contestants must be 18 or older.
First place gets $1,000 cash, second place gets $500 cash, and third place earns $250 cash. Not bad, huh?
Ani Ramen is located at 109 Walnut Avenue, Cranford, New Jersey. Challenge accepted?
7 Italian Restaurants You Must Check Out During Atlantic City Restaurant Week
LOOK: Ventnor, NJ's First (and Only Boutique Hotel)
Surrey Beach House is just the kind of sanctuary you're looking for at the Jersey Shore.