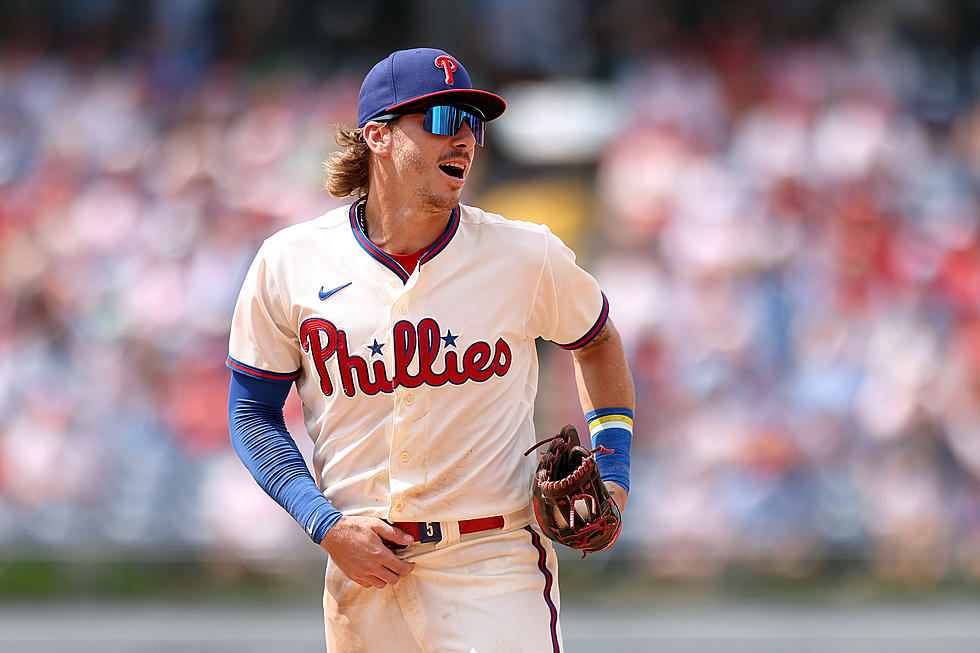 Philadelphia Phillies 2nd Baseman Bryson Stott's Going to Be a Dad!
Getty Images
The 'Daycare' is getting an extra member! The Philadelphia Phillies' Bryson Stott is going to be daddy!

The second baseman/shortstop, who loves to help shower his fellow teammates with water, ice, energy drinks, and candy after a win, will soon be having a baby shower!
The 25-year-old, officially with the Phillies just over a year now, is going to have to learn how to change diapers pretty soon.
Baby Stott is on the way! And it's a girl!
Bryson and his fiancé Dru White broke the news on social media, showing off ultrasound images of the daughter they have on the way in November. Yep, Stott's about to become a girl dad!
Just wait until that little one gets her hands on a cup of ice water when she's old enough to hold one, lol.
Congrats to Bryson and Dru!
10 Adorable Philadelphia Eagles 'Back to Training Camp' Photos
Our Philadelphia Eagles are back on the practice field preparing for the 2023-2024 NFL season, and some of the players took the most adorable photos to celebrate.
The 16 Best Songs Ever Written/Produced by Pleasantville's Rodney Jerkins
Songwriter and Superproducer Rodney Jerkins is not only a Pleasantville, NJ native. He's a multiple Grammy award winner who's sold millions of albums. We're ranking the 16 best songs Jerkins ever had a hand in creating.