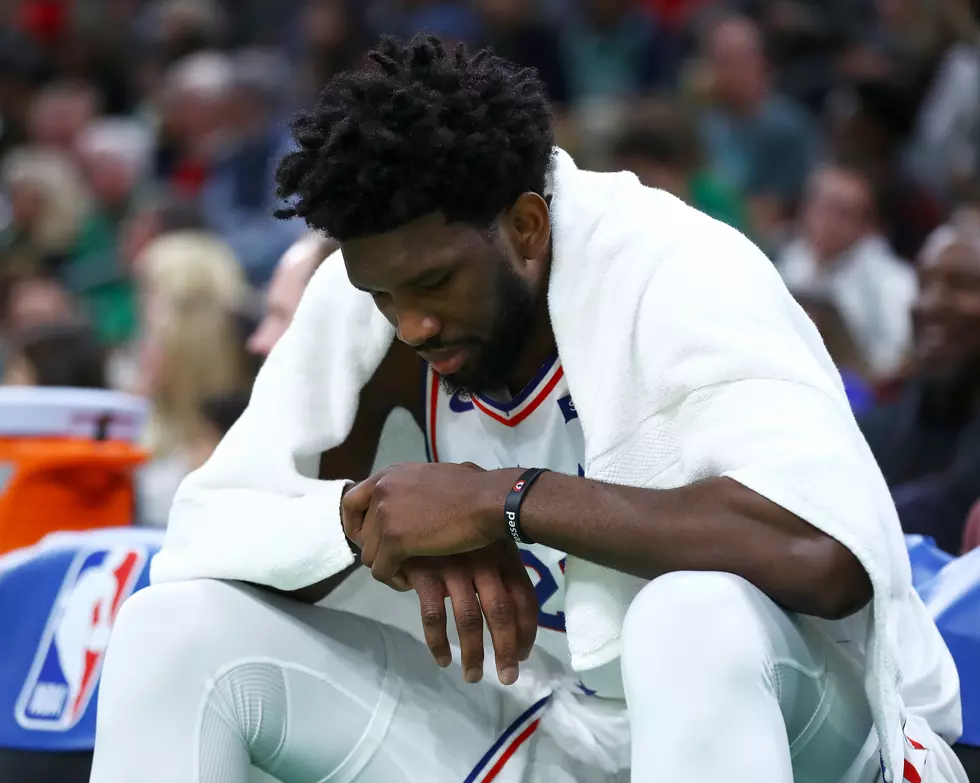 Joel Embiid Listed as Doubtful for Game One vs Nets
Getty Images
The Sixers could be without their main man on Saturday when the NBA playoffs begin.  Joel Embiid has been officially be listed as doubtful for Game one because of his knee issue.
"That's the big thing because if he's not right, you're not going anywhere," Lawrence continued. "They might beat Brooklyn, but where are they going without Embiid long term in terms of can they make a deep run in the playoffs?"
If Embiid can't go it will be interesting to see what the Sixers do, with reserve center Jonah Bolden, also questionable for Game 1 against the Nets.
The team did recently sign veteran big man Greg Monroe, who has played well in two games since signing with the team.  Could he see some major playoff minutes if Embiid is unable to play?
There is also Boban Marjanovic and Mike Scott, who has played some center minutes with Embiid out, when the Sixers go with a small-ball line-up.
Sixers GM Elton Brand raised some eye brows when he said "it's possible" Embiid isn't going to be ready to play on Wednesday night, well now its looking like that's more of a possibility.