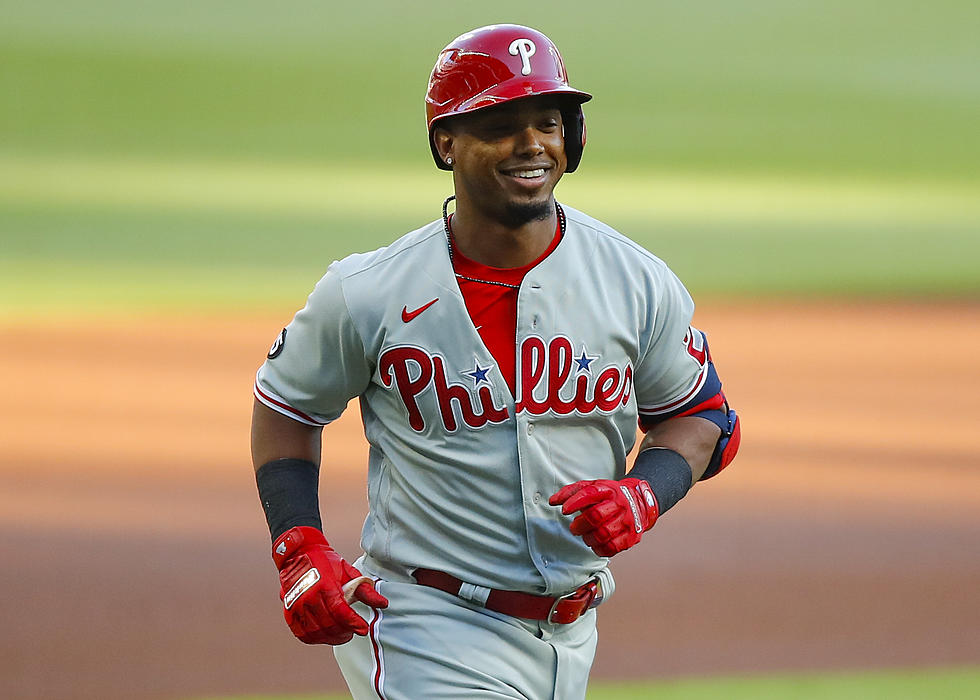 Marlins Agree to 2-Year Deal with ex-Phillies 2B Jean Segura
Getty Images
Jean Segura, who spent the past four seasons with the Philadelphia Phillies, agreed Wednesday to an $17 million, two-year contract with the Miami Marlins per Héctor Gómez of Z101 Digital.
Segura hit .277 with 10 home runs and 33 RBIs in 98 games last season for the Phillies and stole 13 bases.
In four seasons with the Phillies, Segura hit .28143 home runs and 176 RBI in 427 games. He was traded to the Phillies before the 2019 season with Juan Nicasio and James Pazos to the Philadelphia Phillies for J.P. Crawford and Carlos Santana.
He played three infield positions during his time with the Phillies, but he spent the 2022 season at second base. He joins a Marlins team that is clearly behind the Phillies, Mets and Braves in the N.L. East.
The Marlins have had a pretty quiet offseason, but get a veteran player for their young roster. The 32-year-old Segura has played 11 years in the majors with five different organizations.
While Segura will be replaced by Trea Turner in the lineup and Bryson Stott at second base, he will not be forgotten. He had arguably the biggest hit of the year for Philadelphia, delivering a RBI single in the ninth inning of Game 1 of an National League Wild Card Series in St. Louis, capping off a huge Philies comeback win.
11 Craft Breweries to Try this Holiday Season at the Jersey Shore!