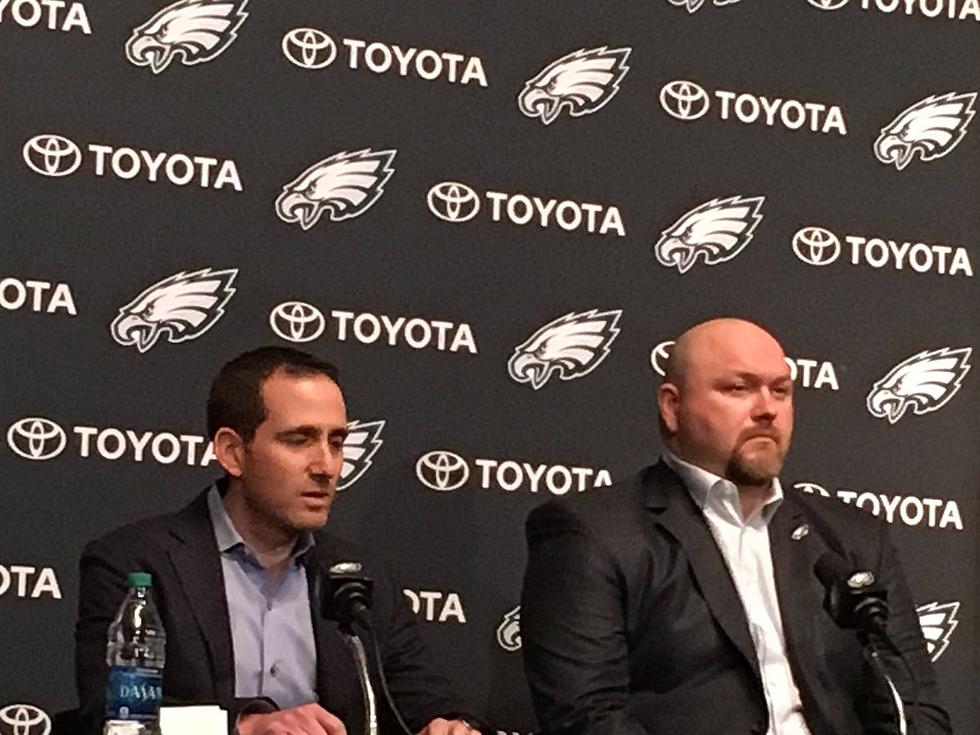 McMullen Daily: The Impact of Joe Douglas on the Eagles
Howie Roseman and Joe Douglas. (Photo: John McMullen/973espn.com)
Eagles VP of Player Personnel Joe Douglas is believed to be the front-runner for the Jets' general-manager vacancy after the they fired GM Mike Maccagnan. Douglas spent the 2015 season with the Bears alongside current Jets head coach Adam Gase, who was Chicago's offensive coordinator.
Douglas has been with the Eagles since 2016.
On Today's edition of Football at Four, Mike Gill and John McMullen discuss the potential impact if Douglas left the Eagles.