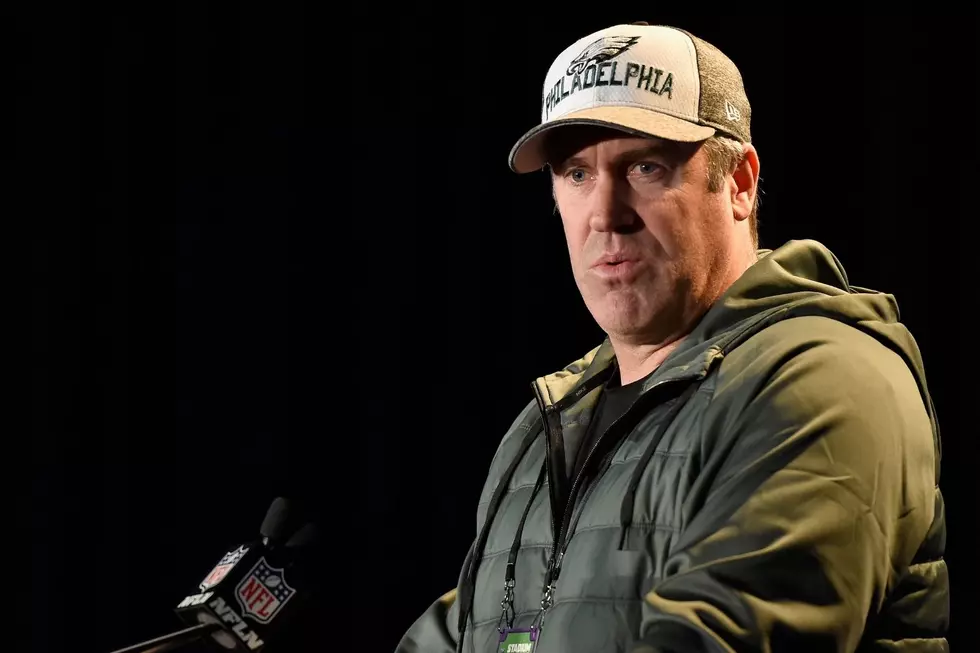 Multiple Reports Indicate Doug Pederson Likely to Return to Eagles in 2021
(Photo by Hannah Foslien/Getty Images)
As the Eagles prepare to close the book on an unexpectedly dreadful 2020 season, multiple reports indicate that Doug Pederson isn't going anywhere.
Enter your number to get our free mobile app
When prodded about his job security during a Friday Zoom call with reporters, Pederson projected an air of confidence, saying "Look, as far as reassurances go, listen, I expect to be here in 2021 unless something else happens. But that's the confidence I have in my ability, and that's how I'm going to approach the next few days and really 2021."
On Saturday, an ESPN report indicated that Pederson has a meeting scheduled with owner Jeffery Lurie to discuss plans for the upcoming season.
An NFL Network report also indicated that the teams plans on leaning on the current leadership to get things corrected moving forward.
While Pederson is expected to return to lead the charge, changes among the coaching ranks are assuredly on the horizon. The first domino dropped on Saturday when NFL Media's Tom Pelisserro reported that defensive coordinator Jim Schwartz intends to step away from coaching for the 2021 season. Per Pelisserro's report, Schwartz has been dealing with multiple hip and eye surgeries and felt the time was right to step down.
As for Pederson, there had been speculation over the past few weeks in regards to his job security. An immensely talented team on paper, the Eagles failed to live up to heightened expectations and finished fourth in a historically putrid division. However, the team has looked markedly more efficient on the offensive side in recent weeks after making the switch to rookie quarterback Jalen Hurts.
This year marks the first time since 2016 that Pederson has failed to lead the Eagles to the playoffs. The Super Bowl-winning head coach has compiled a 42-36-1 record since assuming the reins in 2016.
10 Winningest Head Coaches in Flyers History