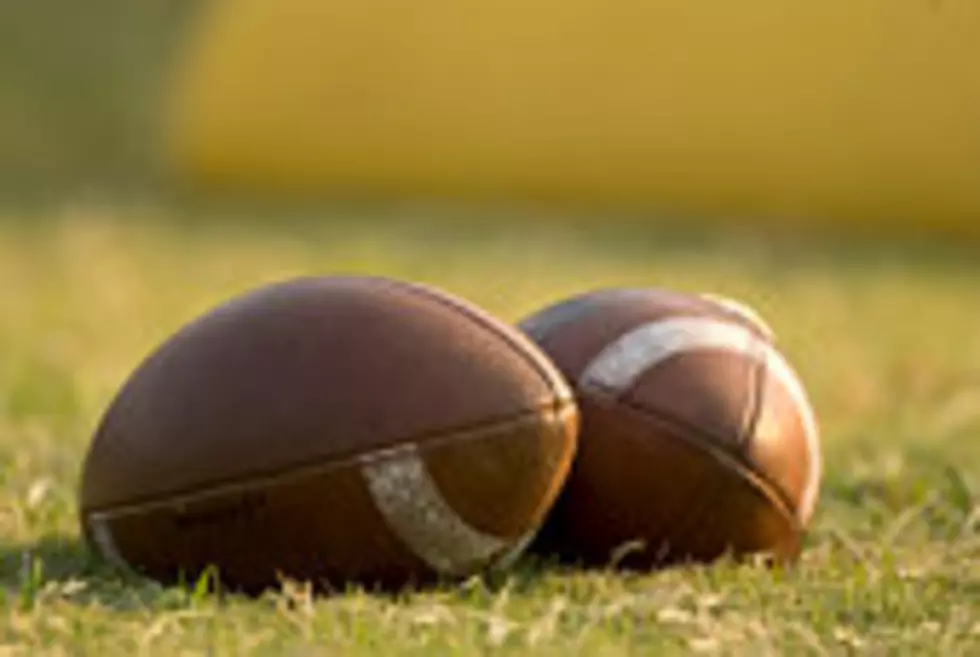 NJSIAA Playoffs Start Tonight
6pm - Countdown to Kick-off, Friday with Matt Lombardo.  Guests include: Mike McGarry from the AC Press, Tom Williams of Primeevents.net and Scott Stump from Allshoremedia.com
7pm - Kingsway at Hammonton with Mike Gill and Tony Blum
Halftime and Post-game with Matt Lombardo
The High School football season has reached the playoffs with many area teams looking to with State sectional titles.
Of course, 97.3 ESPN and 1450 will follow all the high school football action starting tonight with a South Jersey Group III match-up between Kingsway Regional  (4-4) and Hammonton (7-1).  The Blue Devils are perennial favorites and this season should be no different.  The second-seed's only loss came to Group IV playoff entry, Atlantic City, two weeks ago.
Speaking of Atlantic City, they will be in action on Saturday at 1pm, seeded number eight they will face the top seed in Group IV; Pennsauken.  Also in Group IV is American Conference champion, Millville. The Thunder-Bolts feature the areas top rusher, Alquann Jones.  Jones is coming off a 267 yard performance and has rushed for a school record 1536 yards this season.  Millville will host Rancocas Valley on Friday night, 7pm at Wheaton Field.
Oakcrest is also a CAL team that will be in action on Friday night, they are the sixth-seed in Group III and will travel to Moorestown.  Last season's Group IV runners-up will need to slow down a very good Moorestown offense, but the Falcons are very good defensively.
In non-public I and II is St. Joe and Holy Spirit respectively.  Both teams have a bye and are considered favorites to win state titles.  St. Joe is a perfect 8-0 this season and will play in the finals on December 2nd, while Holy Spirit is the two-seed and will be in action next week against the Queen of Peace vs Montclair Kimberley winner.
Overall, six area teams have a shot to win state titles.  I would rank their chances to win like this:
1. St. Joe (Non-Public I)
2. Holy Spirit (Non-Public II)
3. Hammonton (Group III)
4. Millville (Group IV)
5. Atlantic City (Group IV)
6. Oakcrest (Group III)
Here is this weekend's schedule:
Friday
Group IV: Rancocas Valley (6-2) at Millville (8-0), 7pm
Group III: Kingsway (4-4) at Hammonton (7-1), 7pm on 97.3 ESPN
Group III: Oakcrest (5-3) at Mooreston (5-4), 7pm
Saturday
Group IV: Atlantic City (6-2) at Pennsauken (8-0), 1pm
And Finally, Congratulations to our Bunting Family Pharmacy Athlete of the Week:
Alquann Jones - 267 Yards, two TD's (18 on the season).  Broke single-season rushing mark at Millville (1536) 
Kabir McCoy (AC), Quarterback - 314 yards, 2 passing TD'S (1 rushing)
Liam Nolan (Holy Spirit), wide receiver - 165 yards receiving and a touchdown.
Wesley Hills (Wildwood), running back - Got his 1,000th rushing yard of the season finished the game with 110 yards.
Christian Mortellite (Hammonton), Quarterback - Finished 10-for-11 for 171 yards with two TDs