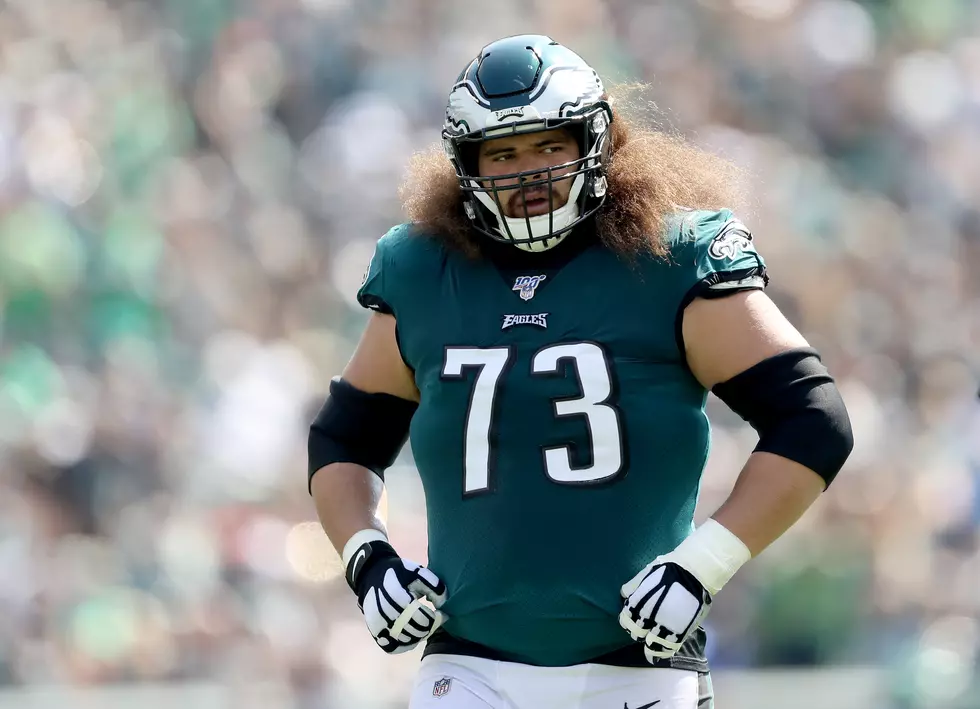 Pederson: 'Seumalo is Going to Miss Some time'
Getty Images
The Eagles offensive line will have another new look on Sunday when they host the Cincinnati Bengals.
Enter your number to get our free mobile app
Eagles head coach Doug Pederson announced on Monday that starting left guard Isaac Seumalo would be missing some time with a knee injury that forced him to leave the game on Sunday against the Rams in the second quarter.
"Isaac is going to miss some time," admitted Pederson. "The short-term IR, the couple weeks here for him, he's going to miss some time."
Matt Pryor stepped in and played well in Seumalo's absence, and presumably will get the start on Sunday.
"Pryor came in and actually did some good things," Pederson stated. "It wasn't perfect. There were some calls that he missed, and you could see he and Kelce kind of talking after plays, between plays, whatever, and again, that's just part of being a backup."
The Eagles line played much better on Sunday, giving up no sacks after giving up eight sacks against Washington in the opener. Getting Lane Johnson back was a big help, while second-year man Nate Herbig played well in his second NFL start.
"Overall, you've heard me say the offensive line in general played well," explained Pederson. "They played better than the week before. JP, yeah, JP was improved. I think he kind of settled in at left tackle having a full week again, really two weeks of practice. Did a nice job."
"Herbig played really well, and that's no small task blocking 99 [Rams DL Aaron Donald] and some of those guys on the D-Line, but he did a really nice job. Kelce did a nice job. Lane Johnson, it was great to get him back and he did a really good job, and then before Isaac got hurt, playing well."
Pederson mentioned the short term injured list as a possibility for Seumalo, which means he would miss at least three weeks.