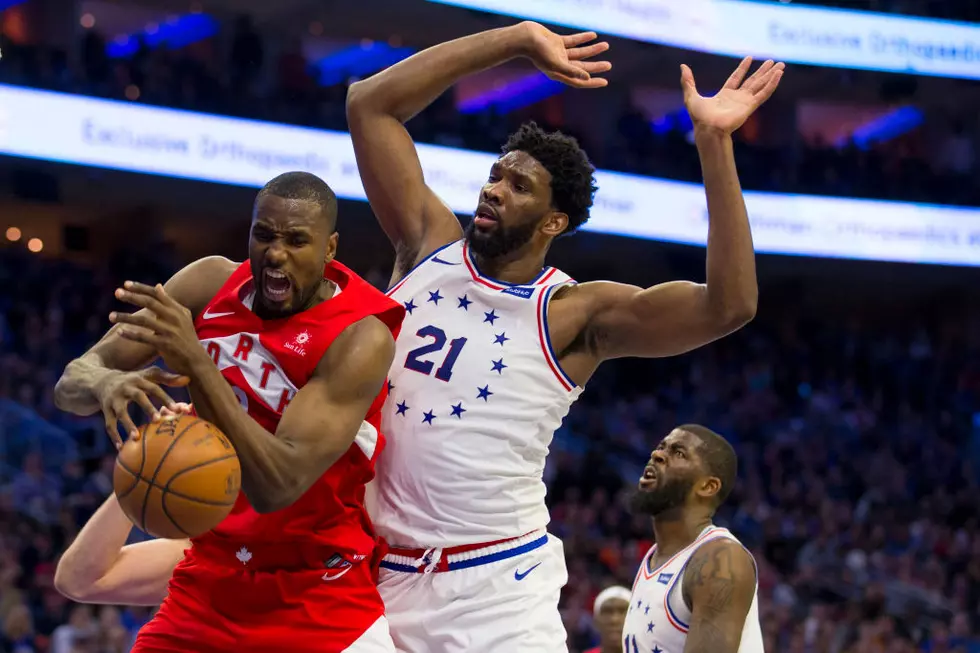 Philadelphia 76ers Game 5 Injury Report Looks Clear… For Now
Mitchell Leff, Getty Images
Update: Joel Embiid is listed as 'Probable' on Tuesday.
The Philadelphia 76ers are looking to bounce back on Tuesday after a tough loss at home on Sunday. Although the Sixers were coming in as the healthiest they have been in quite a while, turns out, they were just bluffing on Sunday. The injury report as of Sunday morning was clear, as everybody who was previously dealing with minor setbacks were healthy and ready to go. Unfortunately, the Sixers were just being optimistic with their reporting.
All-Star center Joel Embiid was actually ill on Sunday, and was in fact, in danger of missing the entire game. As he woke up on Sunday morning with what was diagnosed as an upper respiratory infection, Embiid had to make a tough decision for himself. He was either going to sit out and miss his second playoff game this year, or toughen it out and play.
Embiid ended up playing, and Brett Brown felt comfortable enough to let him play for a series-high of 35 minutes. As the big man was present for most of the game, it was clear he was far from himself. Embiid only managed to put up seven shots and drained a playoff-low of just 11 points. Despite having his knee feel better, it's apparent the Sixers have to always expect the unexpected with Joel Embiid as his recent health issue is far from an isolated incident.
As of Monday night, the Sixers delivered their injury report for Game 5 was clean and clear - but once again we cannot be so sure. Although Embiid's sudden sickness came up a couple of days ago, it's not exactly clear if he's feeling better or not. Seeing as though there were no immediate reports on Sunday that Embiid was sick and in danger of missing the game hours before tip-off, it's not all that shocking that Philly is keeping the update on Embiid's health quiet right now.
On Monday afternoon, Sixers' Head Coach Brett Brown hopped on a brief conference call with the media to discuss Sunday's loss. In addition to the game recap, Brown touched on the Embiid questions right away and made it known that he had no update at the time. The good news is that the injury report came out clear after the fact that Brown admitted he had no update on Embiid.
While there is no detailed update about how the Sixers' center is currently feeling, it would be quite shocking to see him miss a critical Game 5 on the road. Aside from Joel, the Sixers don't have too many other injury worries. Mike Scott has played in the last two games, and the rest of the team has been quite healthy. Expect to see all hands on deck for the Sixers-Raptors Game 5 matchup in Toronto.
Justin Grasso covers the Philadelphia 76ers for South Jersey's 97.3 ESPN. You can follow Justin on Twitter: @JGrasso_