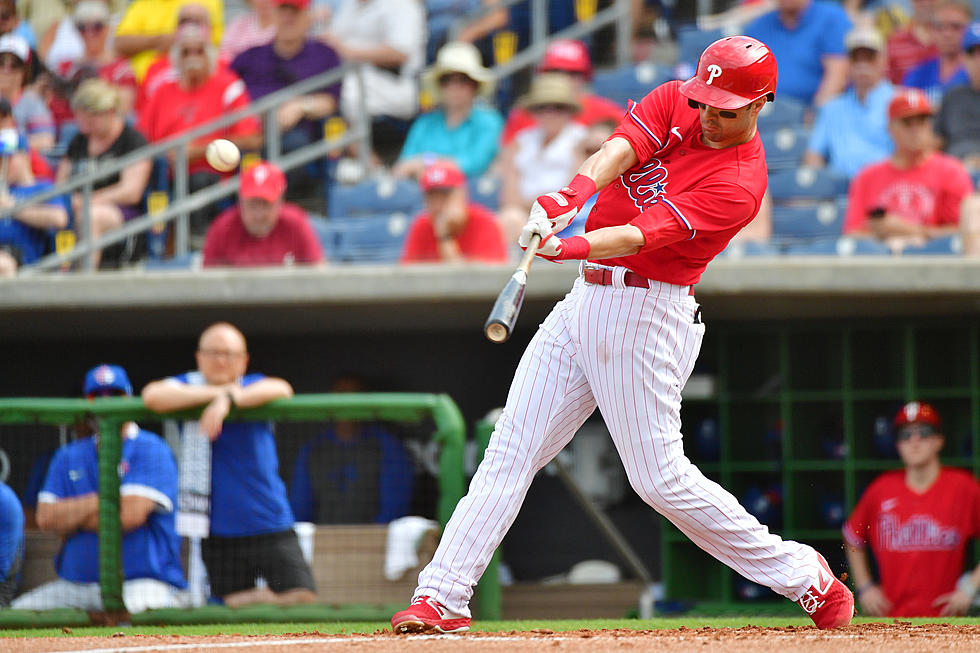 Phillies' Neil Walker not a Fan of MLB's Proposal
Getty Images
The Phillies signed utility man Neil Walker back in January with an invitation to spring training. While he wasn't a lock to make the team, the chances of him making the big league club seemed pretty good after hitting .261 with eight home runs and 38 RBI in 115 games last season with the Marlins.
Walker, a former Pittsburgh Pirate, appeared on 93.7 The Fan in Pittsburgh on Thursday morning to discuss the possibility of Major League Baseball having all 30 teams start the 2020 season in Arizona at Spring Training facilities, playing games without fans.
Walker told The Fan Morning Show:
"I think Major League Baseball and the owners are doing everything they can to come up with ideas that makes sense to get players on the field and get this thing started. But, the sentiment that I share and a lot of guys that I've talked to over the last several days once this proposal came to light was [family concerns were] the thing that guys were most concerned about.

Basically being hunkered down in a hotel and essentially going straight to the field and keeping your distance from other players and staff and there not being any fans, and you're playing at Spring Training complexes in the middle of June, July and August in Arizona...

In theory it makes a lot of sense to maybe try to do something that way. But logistically, I believe, that would be just so hard to pull off. A lot of guys have families, wives and kids and things like that. To basically be away from them for four and a half months is something that guys aren't terrifically excited about."
Walker also said he thought it would take about two weeks to get ready to play once it is safe to do so.
Greater Atlantic City Area Athletes Who Played Games In NFL