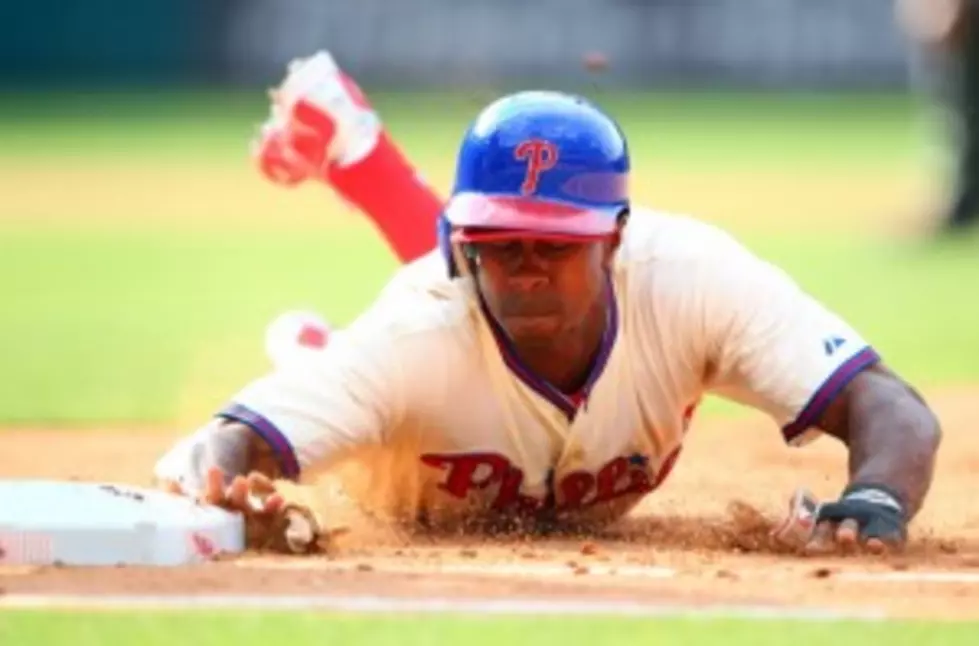 ESPN's Buster Olney reports that the Reds are among the teams with trade interest in Juan Pierre.  The Phillies are fading fast and could open up left field to give Dom Brown an extended look the rest of the season.
The team needs to see what Brown can do while playing everday and playing the 34-year-old Pierre,who is hitting .312 with one home run, 17 RBI, 20 stolen bases through 72 games this season isn't making the team any better.
With the return of Chase Utley and Ryan Howard, Pierre has been moved to the seventh spot in the line-up and hitting Brwn in the spot couldn't hurt the team.  Where the team could suffer with Brown is in the outfield where he has been shaky in left field,.
As for Brown, was shut down in the middle of June due to MCL and PCL strains in his right knee and the 24-year-old outfielder is hitting just .266 with four home runs, 22 RBI through 188 plate appearances at Triple-A this season.
The Phillies were giving  Brown an extended look in center field with Shane Victorino set to become a free agent after the season but John Mayberry Jr. has not shown the ability to play everyday and now left field must be figured about moving forward as well.