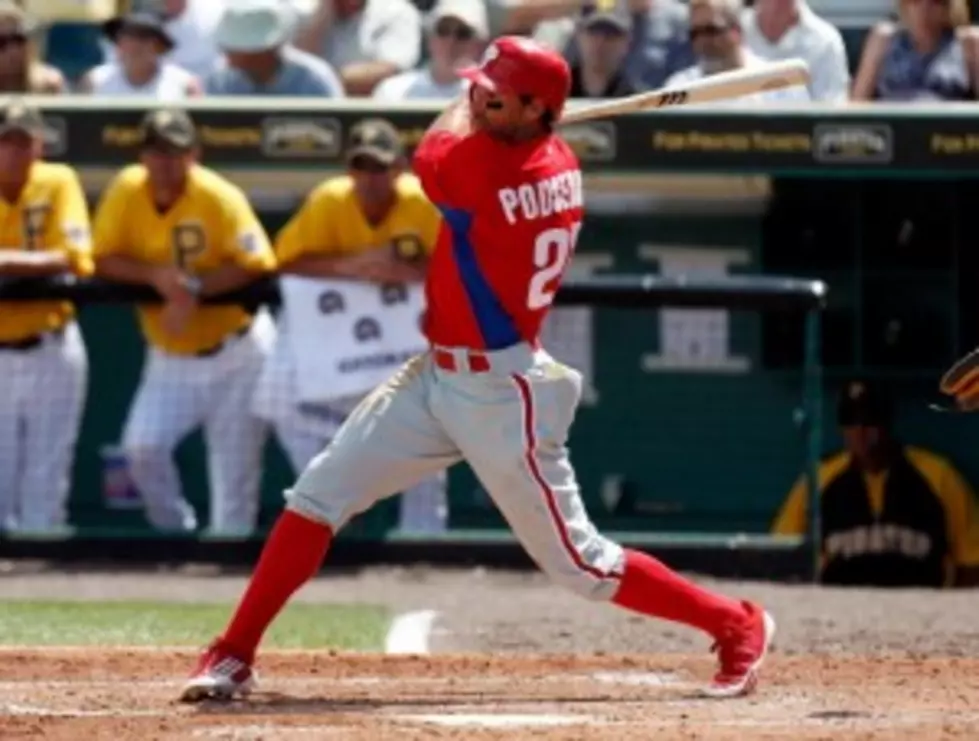 Phillies Roster Battle: Scott Podsednik vs Juan Pierre
Scott Podsednik went 2-for-2 and homered off the bench for the Phillies on Tuesday, raising his spring batting average to .362.
Podsednik is also has a perfect five steals in five attempts this spring giving the Phillies something to think about.
His main competition for what would be a fifth outfielder, comes from another veteran; 34-year old Juan Pierre.  Pierre is having a decent spring as well, hitting .,295 thus far in 20 games.  However, one area where he is struggling is on the bases, where he has been thrown out stealing three times in five attempts.
So do the Phillies keep Podsednik or Pierre?
That seems to be the question, but keep in mind, Pierre can opt out of his minor league contract with the Phillies if he's not on Philadelphia's big league roster on March 31.  Pierre, who's speed would be something that could be an asset to the Phillies went a career-worst 27-for-44 in stolen base attempts last season with the White Sox.
Meanwhile Podsednik, who joined the Phillies last May after being released by the Blue Jays, but only made it as far as Triple-A Scranton/Wilkes-Barre is 35-years old and trying to show he deserves just one more shot.
In 2010, his last full season in the majors with the Dodgers, Podsednik stole 35 bases and hit .297 .  During the same 2010 season, Pierre stole a league leading 68 bases.
Are Podsednik and Pierre battling each other or can they both make the team?
The only way that happens is if the Phillies dump Laynce Nix, who they gave a two-year deal this off-season.  Nix is hitting just .200 and has 0 home runs and just one RBI this spring.  His 16 home runs last season in 324 at-bats have probably given him a roster spot over Podsednik and Pierre.
So the question remains Podsednik or Pierre?
The smart money here is that Pierre will win out and make the opening day roster.