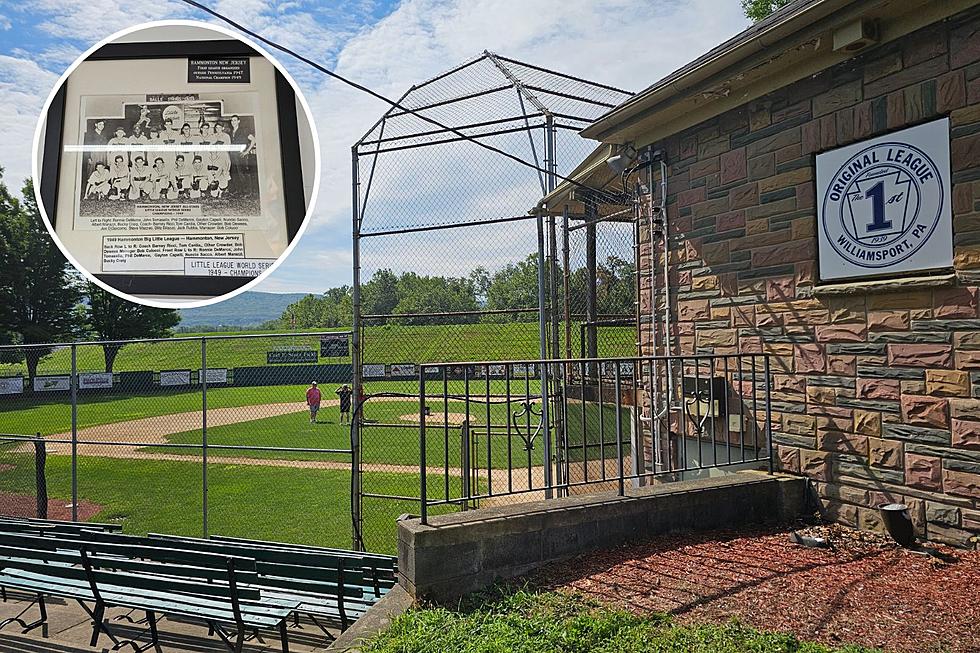 Remembering Hammonton, NJ, Little League World Series Title
A View of the original Little League World Series site in Williamsport, PA.
This weekend in South Williamsport, PA a new Little World Series champion will be crowned.
20 teams from all over the world converge to the small Pennslyvania town to try and capture the World Series title.
In 1949, the winner was Hammonton.
The first Little League outside of Pennsylvania was founded in Hammonton in 1947.
Two years later they won the Little League World Series, becoming just the third team to ever win the event, defeating Pensacola, FL. Hammonton finished third in the tournament in both 1947 and 1948, before capturing the tiles in 1949.
In 1949, the Little League World Series consisted of just eight teams and was held over three days, and was the first to be dubbed the "Little League World Series.
To win the title, Hammonton defeated Canton, OH, 6-0. Corning, NY 4-2 in their second game, and Pensacola 5-0 to capture the title in front of a reported 9,500 people.
Hammonton was the first of just four teams from New Jersey to win the Little League World Series.
Lefty Joe Di Giacomo got the start on the mound for Hammonton with his catcher Gayton Capelli. After walking the first batter, Di Giacomo stranded the runner at second, striking out the side.
In the bottom of the first, Nuncie Sacco scored what turned out to be the winning run. Sacco led off, reaching first base on an error.  The second batter squared to bunt but missed, however, Sacco stole second. He would advance to third on a ground ball and scored on a single by Di Giacomo, which would be the only run Hammonton would need.
Still, in the first inning, Anthony Bilazzo had an RBI, and Di Giacomo would come across later in the inning to score the third run of the game in the first inning.
Through two innings, Di Giacomo faced seven hitters, striking out five.
In the bottom of the second, Stephen Mazzeo singled and Sacco walked.  Charles Craig hit a single to left.  Sacco advanced to third and would score his second run of the game on a RBI by Bilazzo, his second of the game, the hit also brought Criag around to make it 5-0.
Di Giacomo would get the win on the mound, giving up just one hit in the game, striking out 14, and Bilazzo had three RBI in the title game.
According to Baseball-Reference records, Hammonton finished with a 0.33 ERA and .086 opponent average.
Next year it will be the 75th anniversary of the team winning the World Series.
The Ultimate South Jersey Pizza Guide