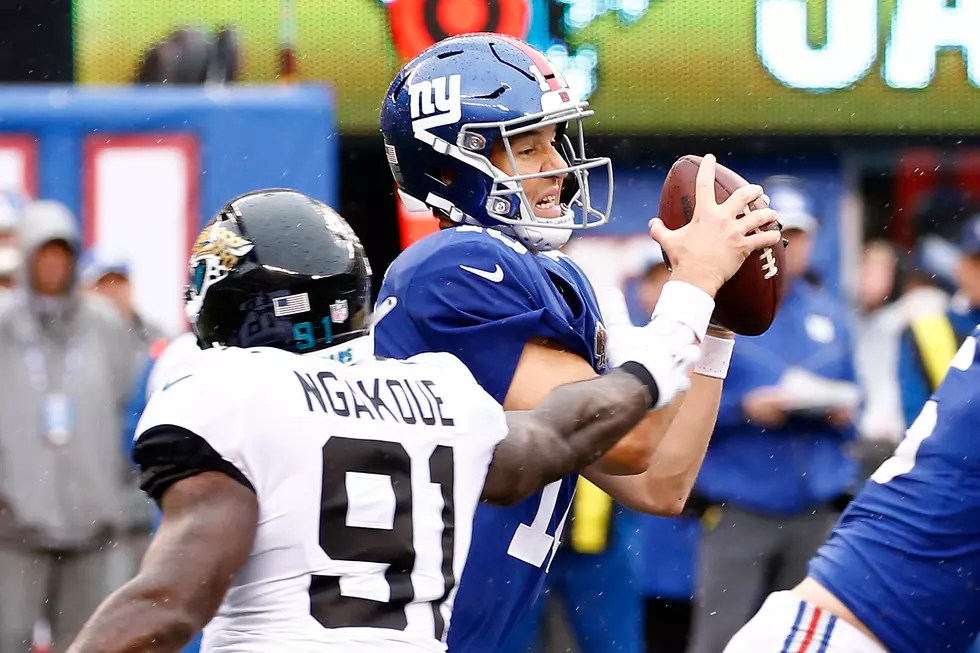 Report: Eagles Have 'A lot of Interest' in Jags DE Yannick Ngakoue
Getty Images
The Eagles landed a big-time cornerback earlier today when Howie Roseman puled the trigger on a trade to bring Darius Slay to Philly from Detroit.
Now Roseman might have his sights set on another big prize in the trade market.
According to CBS Sports NFL reporter Jason LaConfora, the Eagles have "a lot of interest" in Jaguars defensive end Yannick Ngakoue.
Ngakoue had a great year with the Jags, compiling eight sacks, 41 tackles, even picking off a pass and scoring a touchdown in 2019.
On the March 4 edition of Football at Four with John McMullen we discussed the possibility of the Eagles making a play for the defensive end.
At that time McMullen said: "From a football standpoint, yeah, but its a very, very, very difficult fit."
"You cannot get the top-tier corner on the market, and make Byron Jones the highest paid cornerback and then oh by the way, we're going to get a 24-year old edge rusher."
Things might be changing, as the Eagles traded for Slay, and signed him to a new deal, and now might have their focus on the edge rusher.
After the Jaguars place the franchise tag on Ngakoue, it was expected that they would be exploring a tag-and-trade.
Ngakoue seemingly wants to play elsewhere, as he displayed in this recent tweet.
Could Philly be where he was meant to be, it sounds like Roseman might be exploring that possibility.