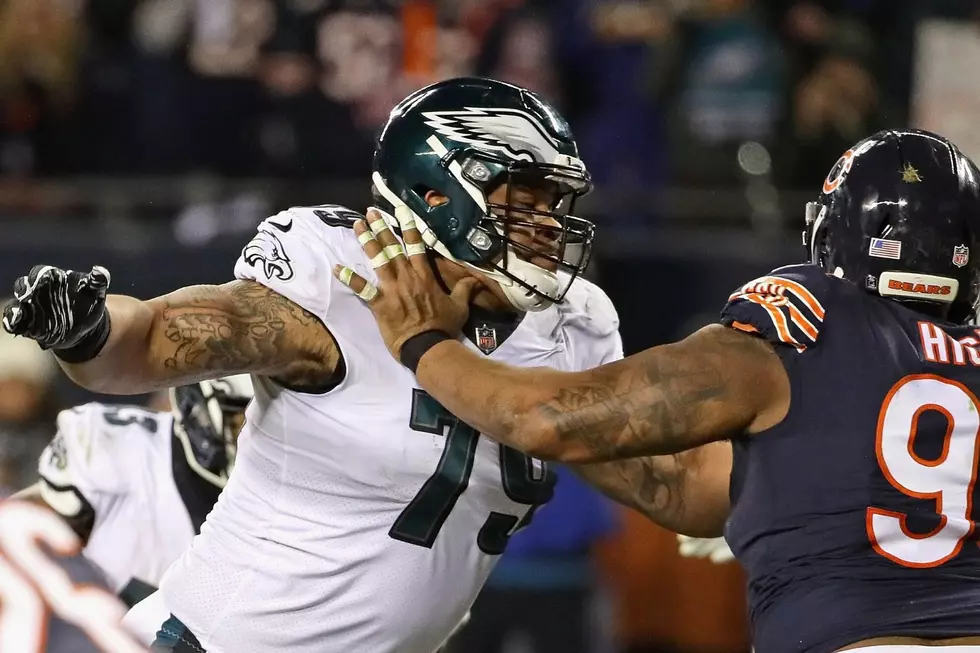 Report: Eagles Have Had Trade Discussions About Brandon Brooks
Photo by Jonathan Daniel/Getty Images
The Eagles are doing their best to try and get under the league's salary cap, even if it means that have to cut ties with some higher profile veteran players.
One of the players they may have to move in order to get cap compliant is veteran three-time Pro Bowl guard Brandon Brooks, per NFL reporter Albert Breer of Sports Illustrated.
According to Breer, the Eagles have already had trade discussions with NFL teams about Brooks.
Among the NFL's best guards before he got hurt, a torn Achilles cost him the 2020 season. But he was healthy enough to practice before the end of the year, and the 31-year-old is under contract the next four years for a reasonable $53.2 million, and just $10.5 million this year. There have been trade discussions here.
Brooks has been working his way back from an Achillies injury that cost him the entire 2020 season, but was able to practice late last season, which means he should be fine by the time the team gets to camp -- if he is still with the team.
Losing Brooks would be a huge blow to the Eagles offensive line, which should be much better, if they can stay healthy.  A line with Brooks and right tackle Lane Johnson together, along with Jason Kelce, Isaac Seumalo and either Jordan Mailata or Andre Dillard would be a massive upgrade of last years group.
If the team were to move on from Brooks, expect to see either Nate Herbig or Jack Driscol fill that right guard position.
Eagles Head Coaching Wins All-Time