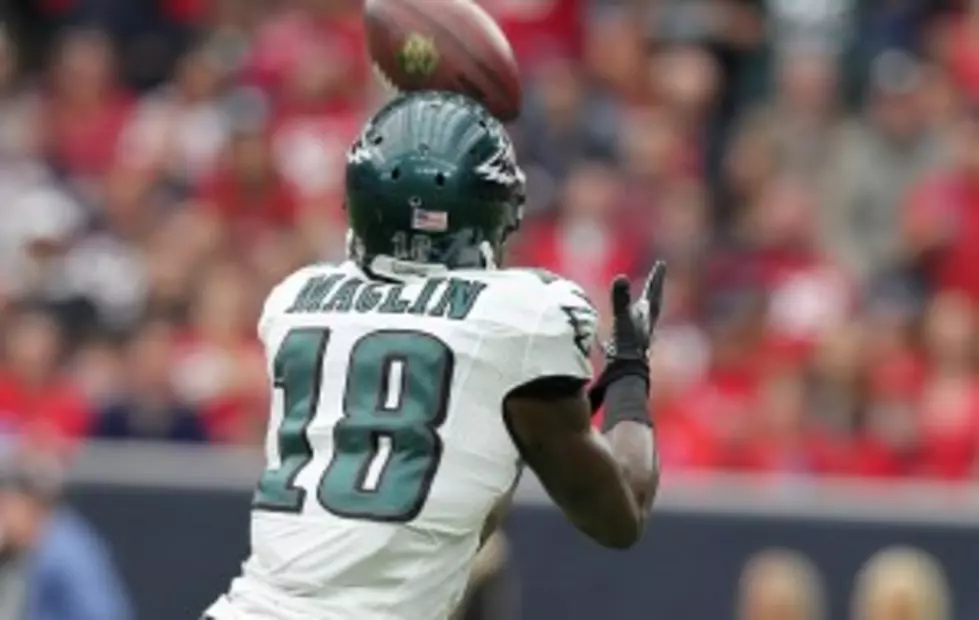 Report: Jeremy Maclin to Sign With the Chiefs
ESPN's Chris Mortensen reports free agent Jeremy Maclin plans to sign with the Chiefs on Tuesday. (Photo by Thomas B. Shea/Getty Images)
The Eagles took a chance of losing free agent Jeremy Maclin by no slapping the franchise tag on him last week.  Today, according to ESPN's Chris Mortensen Maclin plans to sign with the Chiefs on Tuesday.
This could be a worst case scenario for the Eagles, when a once deep wide out free agent class was diluted by franchise tags and players returning to their current teams, leaving Maclin the top choice on the market.  It was reported that the Eagles were continuing to make a push to retain Maclin but the two sides could not agree on a deal.
Now Maclin with be reunited with Andy Reid, who drafted Maclin in the first round back in 2009.
So what are the Eagles options?
Tight end Zach Ertz is an interesting guy who could be used more in the slot this season, with Matthews moving to the outside, if Brent Celek continues to lead the way at the tight end position.
The Eagles could turn to free agency, where Torrey Smith, Percy Harvin, Kenny Britt and Michael Crabtree head the list of top free agents.  The Draft is also deep at wide out, the Eagles could find a wide receiver in the draft to pair with Matthews but that would make the Eagles pretty inexperienced at that position.
Then there is the possibility of scooping up a player who is cut by their current team like Dwayne Bowe, who might be cut by the Chiefs, once the team signs Maclin.