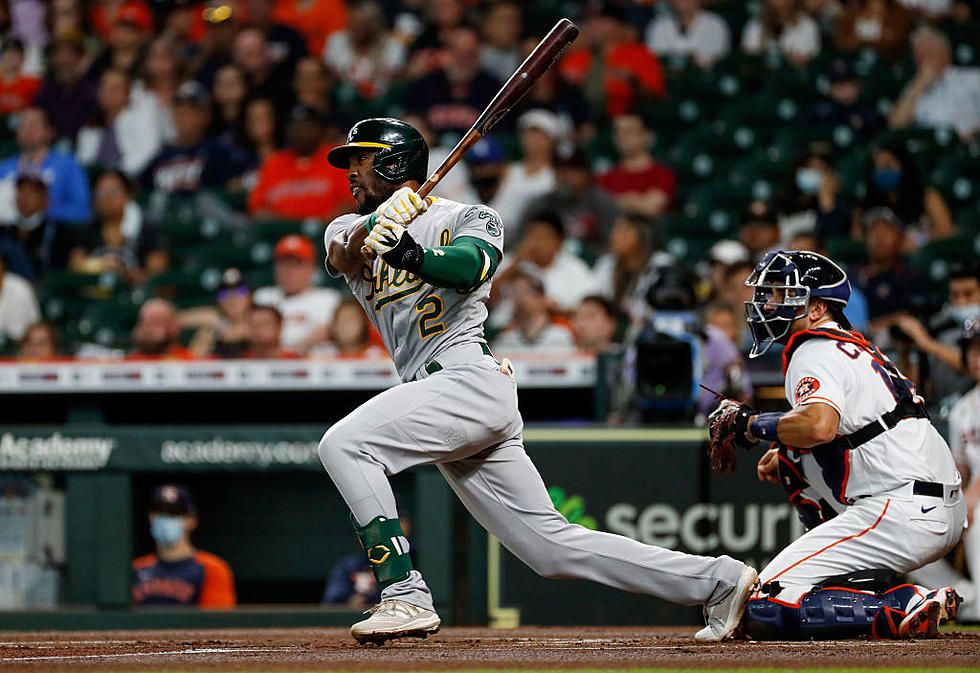 Report: Phillies Interested in Free Agent Starling Marte
Starling Marte would be a welcome addition to the Phillies outfield (Tim Warner/Getty Images)
Free agency is underway in Major League Baseball.
While there have not been any major signings yet, we are starting to hear of some player interest, particularly as the general manager meetings are concluding and now that the matter of qualifying offers are settled.
The Phillies reportedly are interested in adding a top free agent to their outfield.
Starling Marte:
There are a few reasons why this is one of the "better fits" for Marte.
The first is that the Phillies have money.  The Phillies declined options both on left fielder Andrew McCutchen and center fielder Odubel Herrera.  Including $5.5 million in buyouts paid to McCutchen and Herrera in 2021, the Phillies spent $30.5 million on the duo in 2021.
MLB Trade Rumors projects a four-year, $80 million contract for Marte.
Marte is 33 years old, however, and maybe the Phillies could sign Marte for a shorter deal with more money.
Another reason he is a fit on the Phillies is that the Phillies (or any other team, for that matter) would not need to forfeit a draft pick to make the signing.  Marte was traded to the Oakland Athletics mid-season, making him ineligible for a qualifying offer.  While it's true any team would have to forfeit a draft pick for Marte, the Phillies in particular will likely continue to put added emphasis on retaining draft picks.
Marte could bat at the top of the Phillies lineup.
He is the second center fielder who the team was said to be interested in, with a report from Heyman on Thursday they have some interest in trading for Pirates All-Star, Bryan Reynolds.
Every NJ pizza joint Barstool's Dave Portnoy has reviewed
Dave Portnoy, commonly known as El Presidente, is the founder of Barstool Sports. Somewhere along the way, he decided to start reviewing local pizzerias, and the concept took off. Here is every New Jersey pizzeria Dave has stopped in, along with the score he gave them.