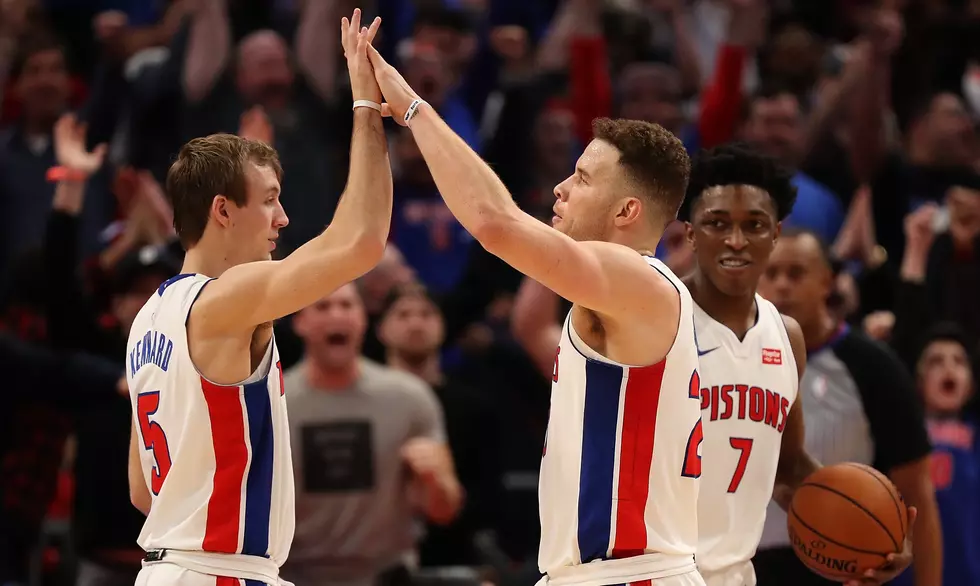 Report: Sixers Interested in a Trio of Shooters
Getty Images
The Sixers continue to search for some shooting, adding a few more names to their potential wish list according to Keith Pompey of the Philadelphia Inquire.
The team has expressed an interest in a pair of Detroit shooters, Luke Kennard and Langston Galloway, along with current free-agent Jeff Green.
One name to keep an eye on in any deal would be former first-round pick Zhaire Smith per Pompey.
Of the three, Kennard is probably the most attractive fit, averaging 15.8 points, shooting 39.9% from three, and 89.3% from the free-throw line. He is currently out with a minor knee injury, and its unclear how long he will be out.
Galloway, who played his college basketball at St. Joe's, his currently having his best year to date, scoring 10.7 points per game and connecting on 39.9% of his three-point attempts.
As for Green, he was recently released from Utah's roster, averaging 7.8 points and 2.7 rebounds this season, shooting 32.7% from three-point range.