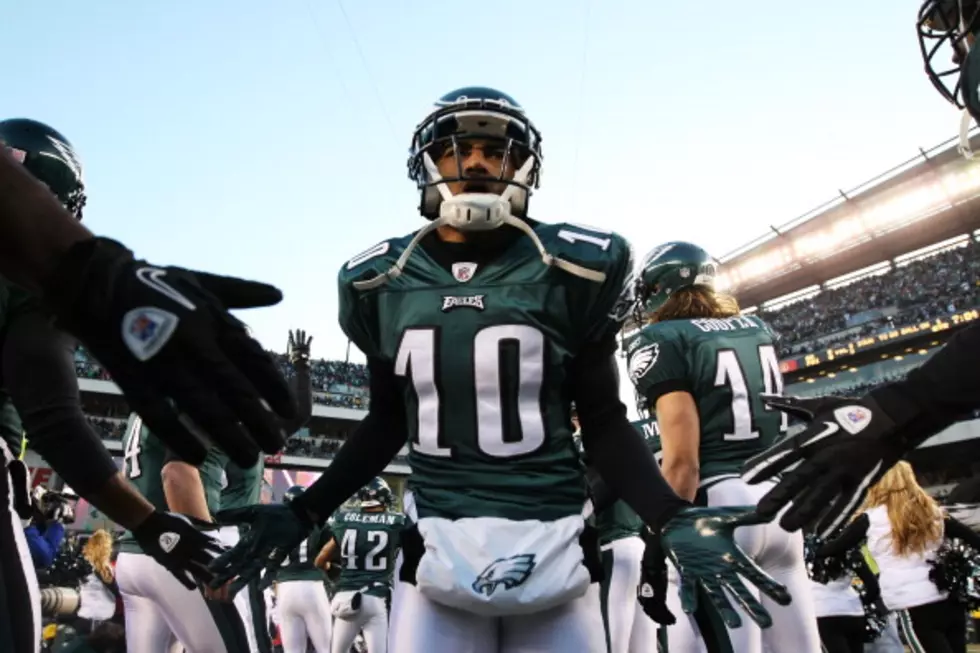 Sal Pal: "DeSean Jackson Makes Everybody Better"
DeSean Jackson is back in Philadelphia. (Al Bello, Getty Images)
The Eagles have traded for wide receiver DeSean Jackson.
The 2008 second-round pick of the Eagles is a three-time Pro Bowler and one-time second team All-Pro.  He had his best three seasons while playing in Philadelphia and now is returning.
"DeSean Jackson makes everybody better," ESPN's National NFL reporter Sal Paolantonio on The Sports Bash. 
"He makes Alshon better, he makes Zach Ertz better, he makes Dallas Goedert better, he makes the running game better, he'll make Carson Wentz better," Paolantonio continued. "DeSean Jackson is still, at the advanced age of 32, is one of the fastest players in the NFL, got to account for him on the football field, with a safety deep at all times - as the Eagles learned in Week 2 with a 75-yarder to open the game."
As Paolantonio pointed out and Carson Wentz in the above tweet, Jackson still has the game-breaking speed to disrupt a defense, flashing that speed against his former team in 2018 while playing for Tampa.  In his new role with the team, he can play opposite Alshon Jeffery, providing a deep-threat the the Eagles lacked last season and really since Jackson was released back in 2014.
"DeSean Jackson is a great guy, has a big heart, really does, great, great guy," Paolantonio stated. "I'm telling you. I've had many dealers with DeSean Jackson and his family. They're big hearted, very charitable. DeSean Jackson is a good guy."
In exchange, Tampa Bay will receive a 2019 sixth-round pick.  Tampa will also include a 2020 seventh-round pick in exchange for Jackson.
The Eagles quickly re-worked Jackson's deal, he gets a new three-year, $27 million deal.