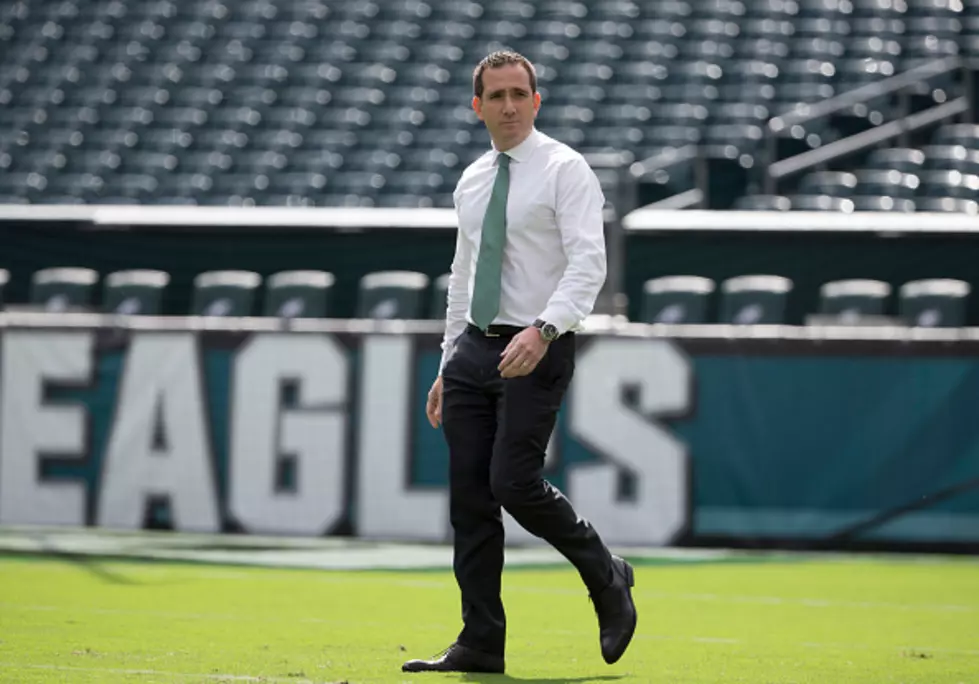 Schefter: Eagles Weren't Willing to Match Rams Offer for Jalen Ramsey
Photo by Mitchell Leff/Getty Images
The NFL trade deadline is just nine days away, and it appears Eagles executive vice president of football operations Howie Roseman is trying to be active to improve his team.
According to ESPN's Adam Schefter, the Eagles were offered an opportunity to match or better the LA Rams offer for Jalen Ramsey, but weren't willing, and he was eventually traded the the Rams.
The Eagles reportedly offered a first-round pick and a second-round pick to the Jaguars for Ramsey but weren't willing to add to it when the Rams offered more.
The Jaguars traded Ramsey to the Los Angeles Rams for three picks: a first-rounder in 2020 and 2021, as well as a fourth-round pick in 2021, something the Eagles weren't willing to match.
The Eagles simply were unwilling to give up more than a first- and second-round pick, according to sources. As much as the Eagles would have liked to have added Ramsey, they also know that they expect to get back four defensive backs in the next two weeks.
The Eagles are getting some reinforcements to their secondary tonight with the return of Jalen Mills and likely Ronald Darby.  Add in Cre'Von LeBlanc and Avonte Maddox and the Eagles could have four new faces in a few weeks.
Still, a starting cornerback duo of Darby and Mills is solid, but far from elite.
Philadelphia's secondary has been one of the worst units in all of football, but Roseman and the front office feel if they can get back some healthy bodies, that giving up multiple future picks isn't worth the gamble.