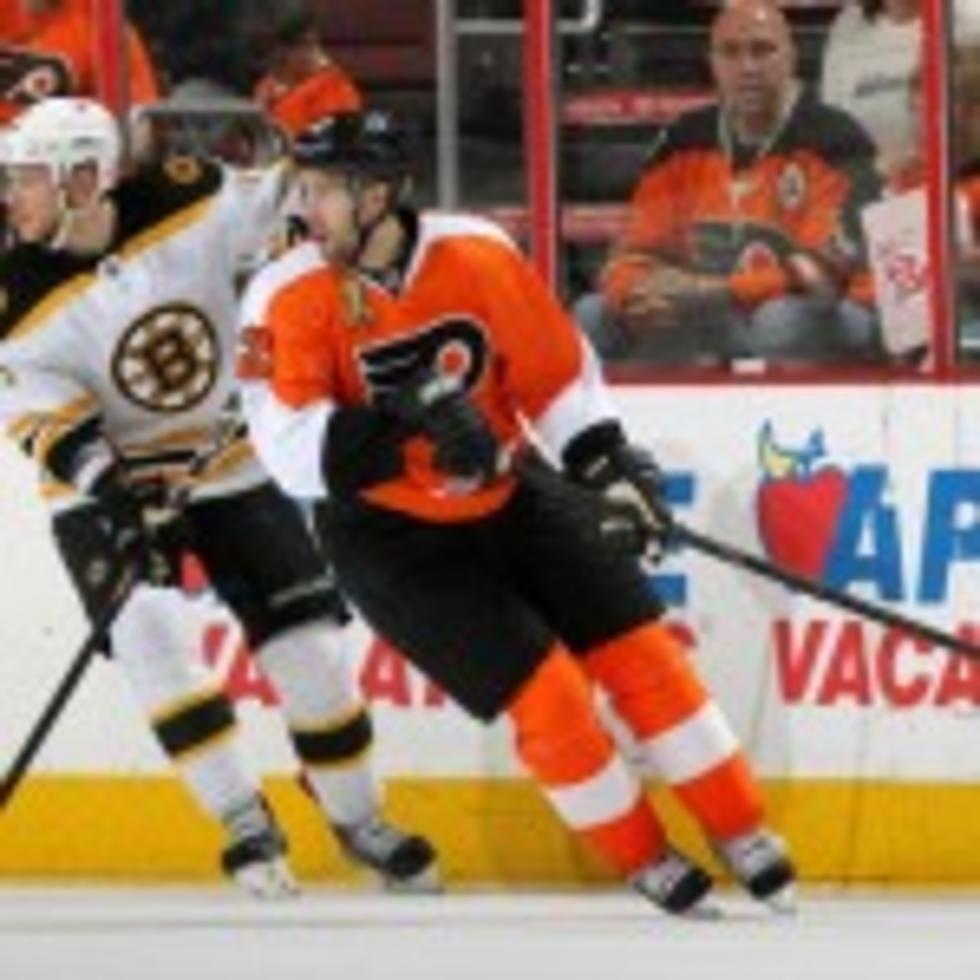 Simon Gagne Announces Retirement From NHL
(Photo by Len Redkoles/NHLI via Getty Images)
Another former Flyer has hung up his skates for the last time.
After 14 seasons in the NHL, forward Simon Gagne has announced his retirement from the NHL.
In a press release Gagne thanked the organizations he played for, his trainers, but most importantly his fans that inspired him to not retire after suffering multiple injuries later in his career:
"Today, I want to thank my trainers and teammates," said Gagne in a press release. "You inspired me to surpass myself. You made me understand that you need more than talent; it takes sacrifice and discipline and you need to work harder than your rivals. I also wish to thank my fans. Every evening, you energized me and inspired me to perform."
Gagne spent 11 seasons with the Flyers and quickly became a fan favorite with some of his brilliant play in the post season and scoring dramatic game winning goals. Gagne then latched on to the Los Angels Kings in 2012 where he won a Stanley Cup alongside his former Flyers teammates in Mike Richard and Jeff Carter.
Gagne tallied a career total of 601 points in the NHL and ranks in the top-10 of multiple scoring categories in Flyers history.
He also is responsible for this gem: