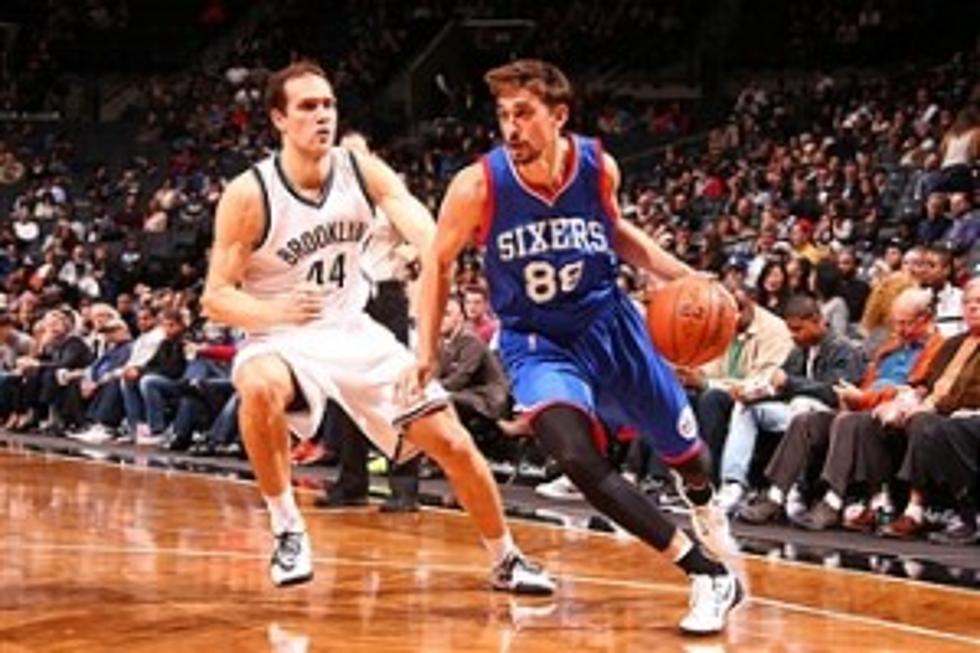 Sixers Deal Alexey Shved to Houston for 2nd Round Pick, Two Players
Alexey Shved has been traded to the Rockets in exchange for Ronny Turiaf.
(Photo by Nat Butler/NBAE via Getty Images)
The Philadelphia 76ers announced that they have acquired Houston's 2015 second round pick, forward Ronny Turiaf and the rights to Sergei Lishouk in exchange for guard Alexey Shved.
Shved was getting minutes as the backup point guard in Philly but lost a lot of playing time with Tony Wroten coming back from injury.  He was averaging 9.9 points per game this season in 17 games.
Shved was included in the deal for Thaddeus Young back in August that sent Young to Minnesota and Kevin Love to Cleveland.
The Sixers waived Turiaf, a nine-year-veteran, who underwent arthroscopic hip surgery on Tuesday, and will not return this season.  He has career averages of five points, four rebounds and one block per game on 53% shooting from the field.
Lishouk was originally the 49th overall pick in the 2004 NBA Draft by the Memphis Grizzlies.  The Ukranian Lishouk is already 28 years old and has never played in an NBA game.