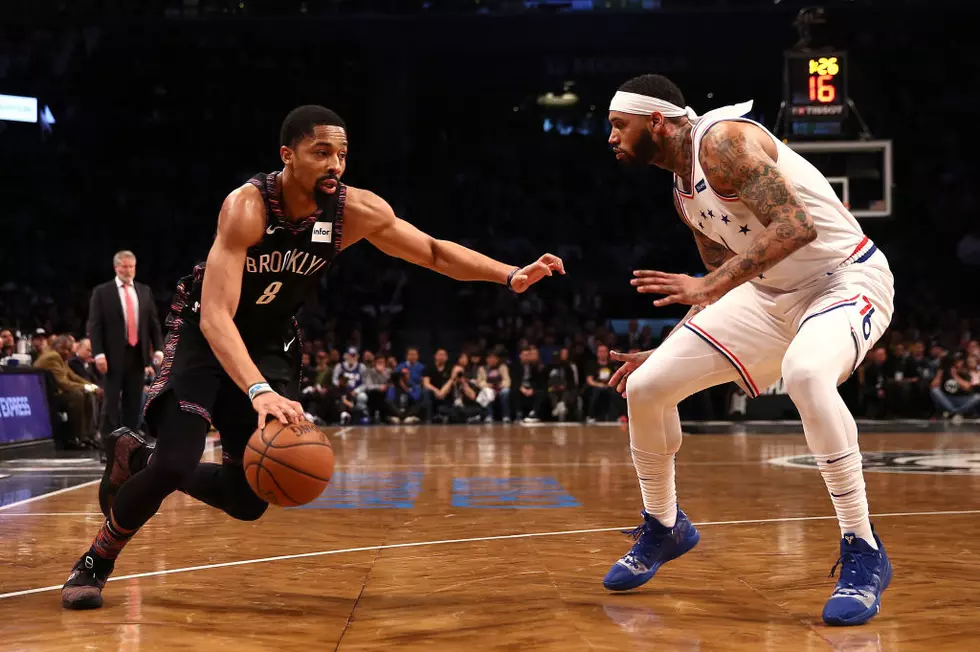 Sixers Issue an Update on Mike Scott's Injury
Elsa, Getty Images
The Philadelphia 76ers have been fortunate lately when it comes to injuries. For the last couple of games, the only player listed on the injury report happened to be their big man, Joel Embiid. As we know, Embiid has been dealing with a severe case of tendinitis in his knee. Although the pain has been challenging to play through, Embiid has been toughening it out and played in four of five games.
As the Sixers are set to take on the Toronto Raptors for the second round now, Embiid won't be alone on the injury report. During the final game of the first round series against the Brooklyn Nets, Sixers' backup Mike Scott ended up suffering a heel injury, which forced him out for the rest of the game. Fortunately, the Sixers were already winning big and didn't need their significant players in for a majority of the second half.
According to 76ers' official medical update, Scott has been diagnosed with a bruised heel and plantar fasciitis. It was unclear when the injury actually occurred, but it was easy to tell Scott was injured as the Sixers were forced to use a timeout so he could walk off of the floor. Due to his injury, Scott will miss Thursday's practice as the team prepares to travel to Toronto on Saturday. Scott isn't listed out just yet; rather he's listed as day-to-day. This Sixers will issue another update by 5 pm on Friday.