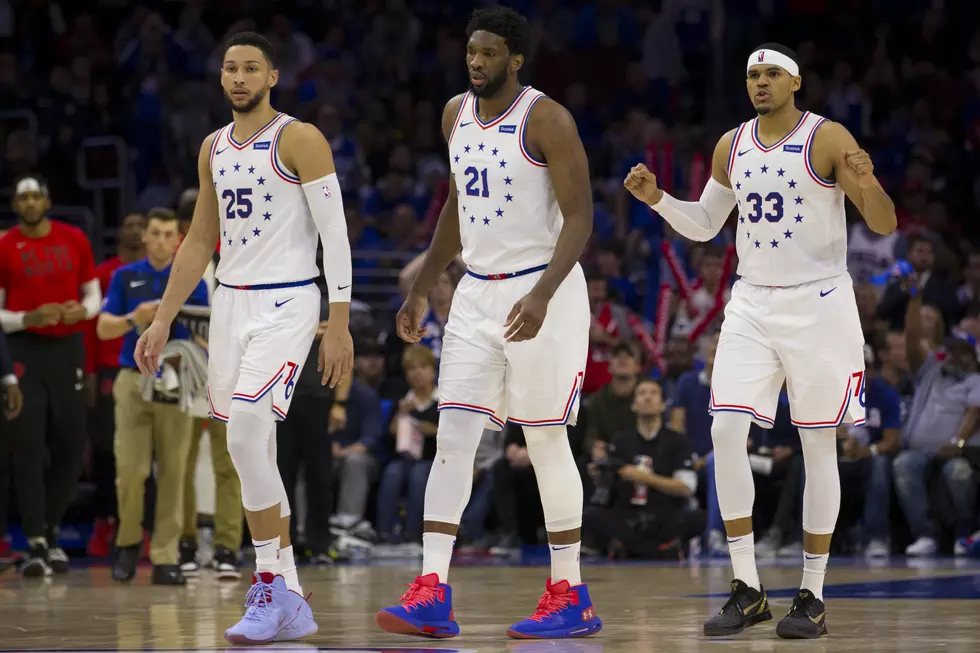 Sixers Playoff Path and Possible Opponents
Getty Images
For the first time in 20 years, the Philadelphia Sixers sit a top the Eastern Conference, earning the top seed after their win on Friday night over the Orlando Magic.
While the will not find out who their first-round opponent will be until Friday, when the play-in tournament is resolved, we do know it will be either Boston, Charlotte, Washington or Indiana.
Boston will face Washington in the 7/8 play-in game with the winner playing Brooklyn and the loser facing the winner of the Indiana/Charlotte matchup. The Sixers would face the winner of that game, who would become the eighth-seeded, in round-one.
This is how the play-in format will work:
No. 7 Boston vs. No. 8 Washington (9:00 on Tuesday), with the winner locked in as the 7 seed.
No. 9 Indiana vs. No. 10 Charlotte (6:30 on Tuesday), with the loser having their season over.
Then loser of 7/8 vs. winner of 9/10 for the 8th and final seed in the playoffs (8:00 on Thursday), plays the Sixers in Round One.
The Sixers path through the playoffs will be against one of the above mentioned teams in round one, if they advance, they will face the winner of the Atlanta vs New York series in round two. In the Eastern Conference Finals, their likely opponent would be either No. 2 Brooklyn, No. 3 Milwaukee or No. 6 Miami.
The Sixers will have home-court advantage for their entire Eastern Conference playoff run, finishing the season with a 28-7 home record with one game left to play tonight against Orlando.
You can listen to all Sixers playoff games on 97.3 ESPN, South Jersey's Sixers station.
Sixers First-Round Picks Since 2000