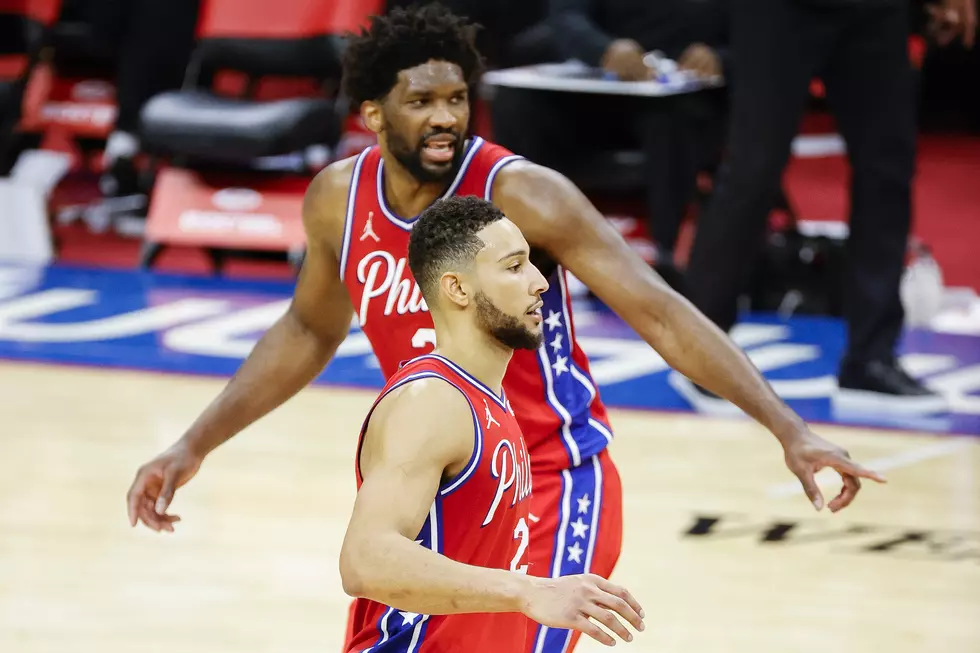 Sixers' Stars Selected Early in NBA All-Star Draft
Tim Nwachukwu, Getty Images
The Philadelphia Sixers' pair of All-Stars didn't last long in this year's draft.
Los Angeles Lakers forward LeBron James and Brooklyn Nets forward Kevin Durant picked their teams in the NBA's All-Star Draft on Thursday, and Joel Embiid and Ben Simmons were some of the first guys selected.
Embiid was selected as a starter and went with the fourth overall pick to Team KD, the second player Durant selected after his Nets teammate Kyrie Irving.
The reserves were selected next, with LeBron James taking Simmons with his second pick in the second-round.
When LeBron made the pick of Simmons, Durant said: "Damn, I wanted Ben Simmons."
The three players selected in front of Simmons in round two was James Harden, Dame Lillard and Devin Booker.
Here are the full rosters for both teams:
Listen to the NBA All-Star game on Sunday after the Flyers and Capitals game on 97.3 ESPN, South Jersey's Sports Leader.
Sixers First-Round Picks Since 2000
Top 10 Winningest Sixers Head Coaches