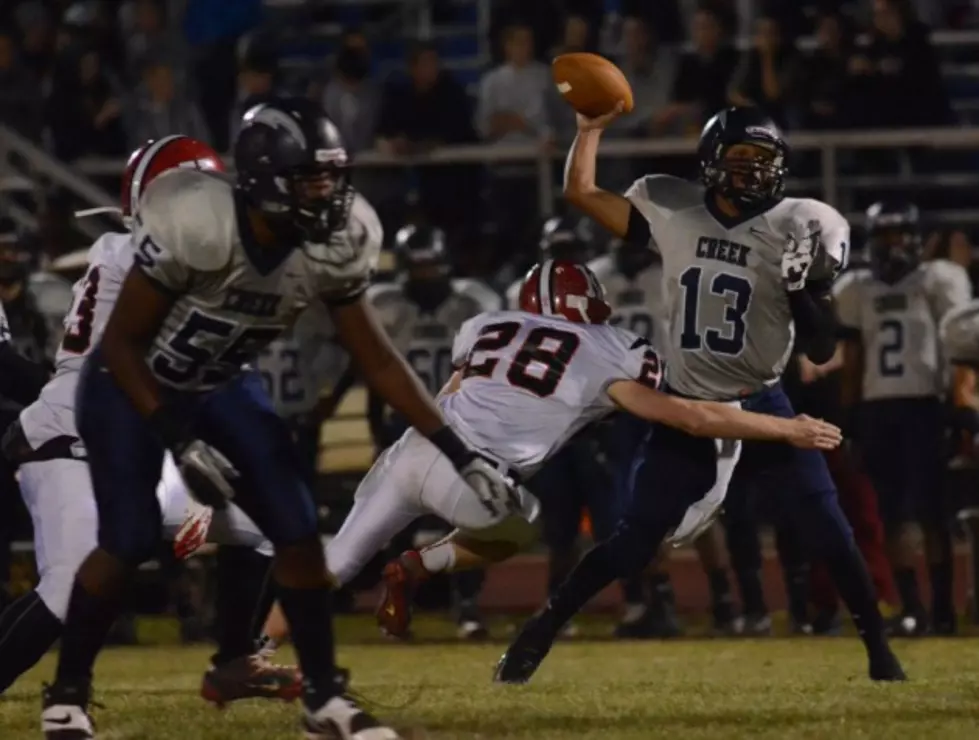 2014 South Jersey High School Football Power Rankings: Week 3
Courtesy: highschoolsports.nj.com
Tons of excitement on the field coupled with a few surprises have pushed some familiar names off of our 2014 South Jersey Power Rankings, added some new names, and kept a couple other names right where they were.
---
2)  Timber Creek (2-0): The Chargers' handed Cherokee its first home loss since 2012 and pushed the Chiefs out of the top five by pulling out a 22 - 14 win late in the game.
4)  Camden (2-0): The Panthers rolled over Delsea 47 - 7. Rising star Khalil Williams tossed three touchdowns and ran in two more. The senior has 11 combined touchdowns after just two games.
---
---
6)  Cherokee (1-1): It's hard to fall too far out of the power rankings after the Chiefs managed to hang in there with Timber Creek until the last possible moment. We'll get a better idea of what this team is on Friday, when they take on Eastern.
7)  Rancocas Valley (2-0): Speaking of the Eastern Vikings, a resounding 30 - 12 win at Eastern helped move the rising Red Devils into the top 10 this week.
9)  Lenape (2-0): Another newcomer to our weekly power rankings. The Indians beat Seneca last week and look to stay perfect this week when they head to Trenton.

10) Eastern (1-1): The Vikings round out the top 10 after last week's loss. They are the only other 1-1 team to make this list, as they come off a loss to newcomer Rancocas Valley.
Others receiving consideration: Hammonton, West Deptford, St. Augustine, Millville, Buena