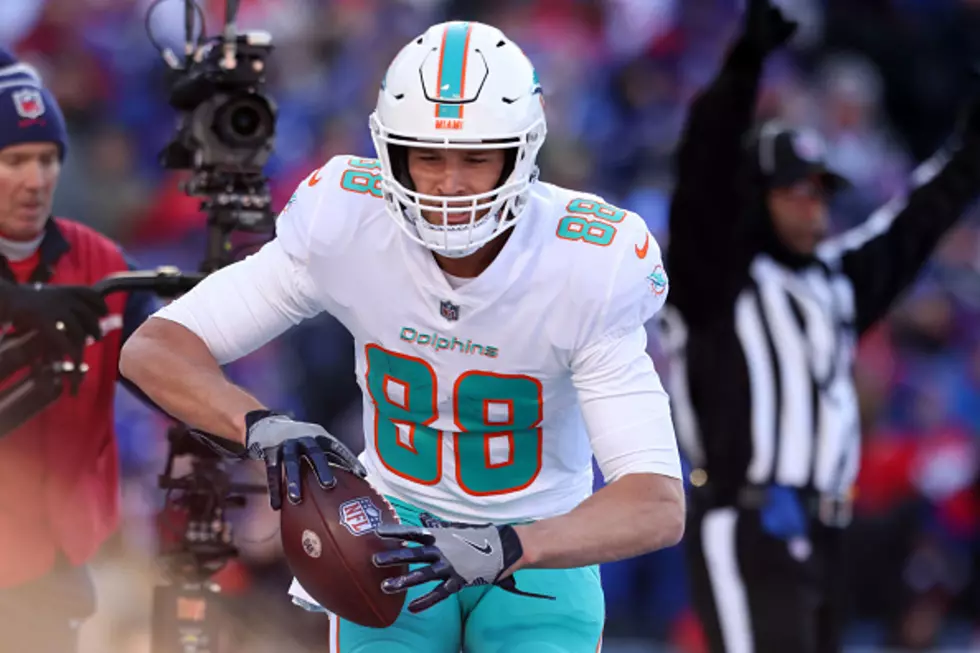 Southern Regional Alum Mike Gesicki Scores First NFL Playoff Touchdown
Getty Images
2014 Southern Regional high school graduate, Mike Gesicki, caught his first-ever playoff touchdown pass in his playoff debut during the Dolphins wild-card game on Sunday.
The touchdown helped the Dolphins tie the game with the No. 2 seeded Buffalo Bills, 17-17 at the time.
The Manahawkin resident started at Southern, ending his Rams' career as the school's all-time leading receiver with 1,817 yards on 103 receptions, with 16 touchdown catches at the Stafford Township school.
He also ended his career as the Rams' all-time leading scorer in basketball (1,867 points) and was a standout on the volleyball team, earning a total of 12 letters in the three sports at Southern.
Gesicki had 32 catches for 362 yards and five touchdowns this season for Miami. Last year he caught a career-best 73 balls for 780 yards for the Dolphins.
The Ultimate South Jersey Pizza Guide