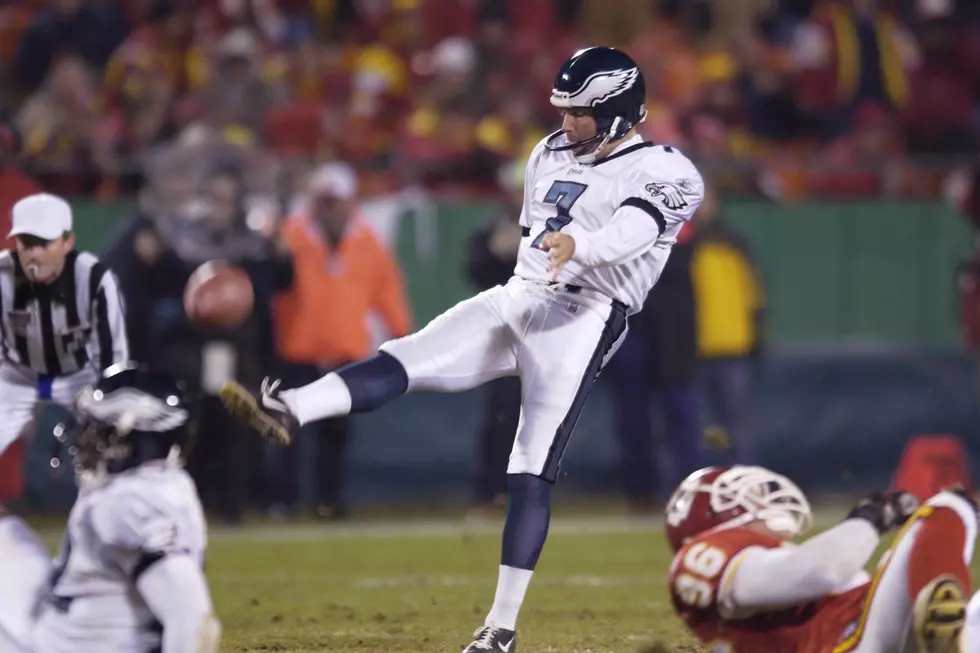 Special Teams May Be The Key For The Eagles This Sunday
Photo by Elsa/Allsport/Getty Images
The Eagles return from their Bye Week to face the New York Giants this Sunday up at MetLife Stadium.  The NFC East is up for grabs and every game is crucial for the Eagles.  The Eagles last seven games versus the Giants the average margin of victory has been 7.1 Points and the last time these two teams met a couple weeks ago, the game was decided by one point in the Eagles 22-21 win. 
Nothing comes easy for the Eagles this year with a myriad of injuries and a Quarterback that is regressing in his play on the field, so nothing is guaranteed.  In fact the Eagles don't do anything easy it seems; When two teams are evenly matched the outcome is almost always decided by one or two plays.  This game on Sunday could come down to Special Teams play like a kickoff return, a long field goal, a blocked punt, or the infamous bad call.  If a game ultimately comes down to the wire, the Punter and the Place-Kicker can decide the outcome of a game. The Eagles current Punter, Cameron Johnston, has been top ten in the NFL in Yards Per Punt over the last three season while their Kicker Jake Elliott is averaging 82 Percent on Field Goal Attempts in his four years in an Eagles uniform.
This weekend in The Locker Room with Billy Schweim we will talk with a couple of guys who could change the game with one play on Special Teams.  On Saturday we will talk with 2-time Super Bowl Champion, Punter Sean Landeta who played five seasons with the Eagles and nine years with the Giants.  Landeta owns the distinction as the longest tenured punter in NFL history and we will talk about his career, the Eagles, the Giants and this Sunday's game. 
On Sunday's show is our Eagles pregame show: Hunter Brody and I will get you pumped up for the One O'clock Eagles versus Giants kick off!  Fox 29 Sports Anchor and 973espn.com Eagles Writer Scott Grayson gives his weekly report, then in our "Where Are They Now" segment we will hear from former Eagles Punt Return Specialist Wally Henry.  Henry played with the Eagles from 1977 to 1982 and was selected to the 1979 Pro Bowl.  Plus, my Fantasy Football Guru Brian Hartley checks in with his fantasy picks for NFL Week 10.
All the action starts every Saturday and Sunday from 10am to Noon in The Locker Room with Billy Schweim on 973 ESPN.
Eagles Head Coaching Wins All-Time