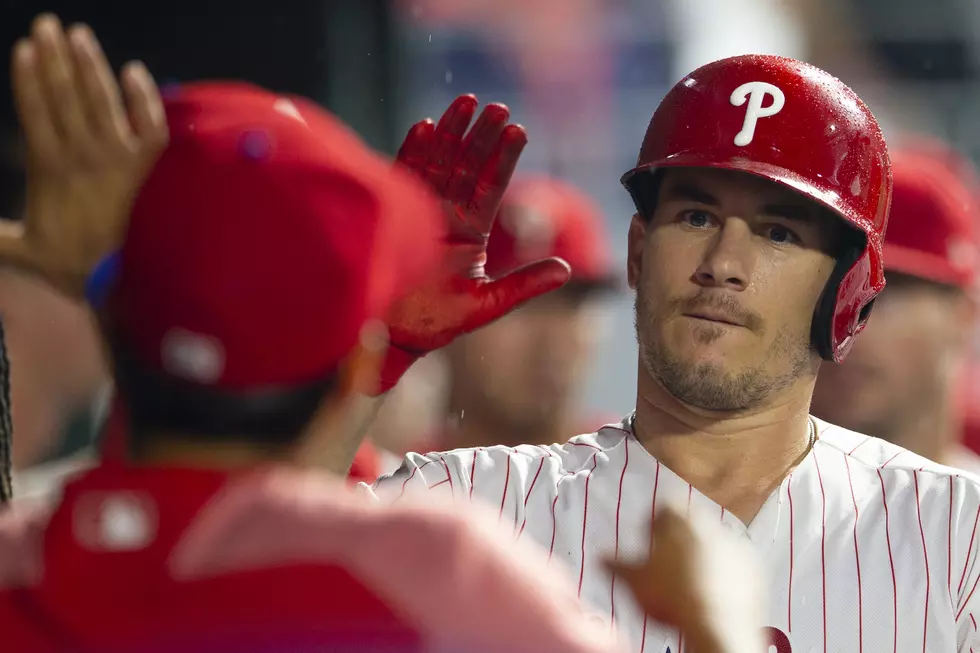 Sports Talk with Brodes: Phillies Beat the Cubs 4-2, But Strikeout 15 Times!
(Photo by Mitchell Leff/Getty Images)
In the first game without John Mallee, the Phillies win 4-2 over the Chicago Cubs. The Phils struck out 15 times, but found a way to come up with timely hits, along with receiving solid pitching. JT Realmuto hit a solo home run in the fifth inning and a clutch RBI double, advancing to third base on the play, in the seventh to take the lead. Roman Quinn hit an RBI triple of his own in the eighth for more insurance. Jason Vargas threw a solid six innings, the bullpen held their own, and Hector Neris shut the door. He did receive an extremely lucky call for the first out of the ninth. Corey Dickerson left the game with a hand injury after getting hit by a pitch. Aaron Nola will face Cole Hamels in game two of this series.