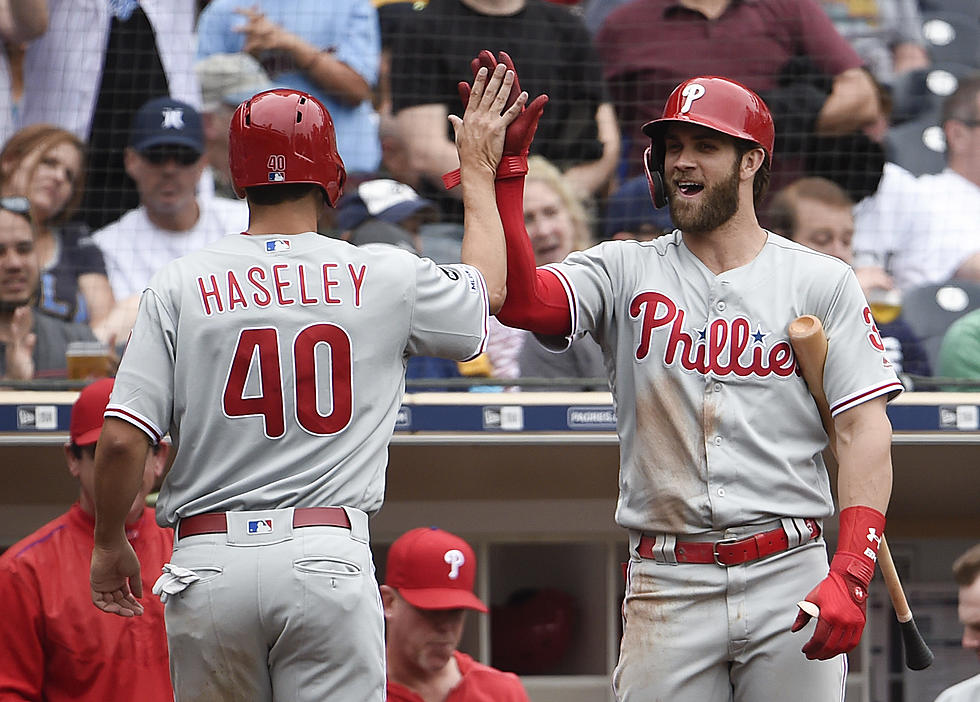 Sports Talk with Brodes: Phillies Come From Behind To Win the Series Against the Padres!
The Phillies selected Haseley with the eighth overall selection in the first round of the 2017 Major League Baseball draft. He made his major league debut in 2019. (Getty Images)
The Phillies come from behind win was crucial as they beat the Padres 7-5 to win the series. Phils trailed 5-2 in the seventh inning before Adam Haseley walked, Cesar Hernandez recorded an RBI triple, Bryce Harper hit an RBI double, and Jean Segura hit an RBI single. In the 8th inning, Adam Haseley doubled down the left field line which scored Scott Kingery. Hector Neris shut the door for a 5 out save.
The Phillies have an off day Thursday before taking on the Reds at Citizens Bank Park.