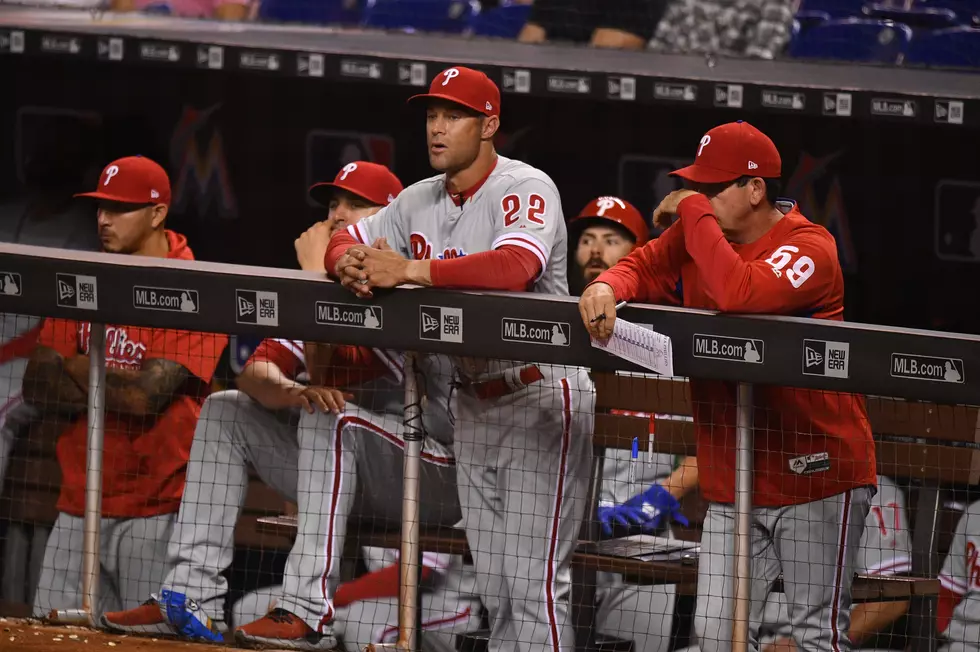 Sports Talk with Brodes: Phillies Lose 5th Straight Game Along with Andrew McCutchen!
Gabe Kapler. (Mark Brown/Getty Images)
The Phillies lose 8-2 to the Padres & lose their 5th straight game. Manny Machado hit a grand slam and the Padres score seven runs in one inning. Aaron Nola was on the mound and he is still not the same as last year. Andrew McCutchen was injured and grabbed his knee instantly during a run down. Adam Haseley has been called up from AAA as Gabe Kapler called McCutchen's injury a sprain.