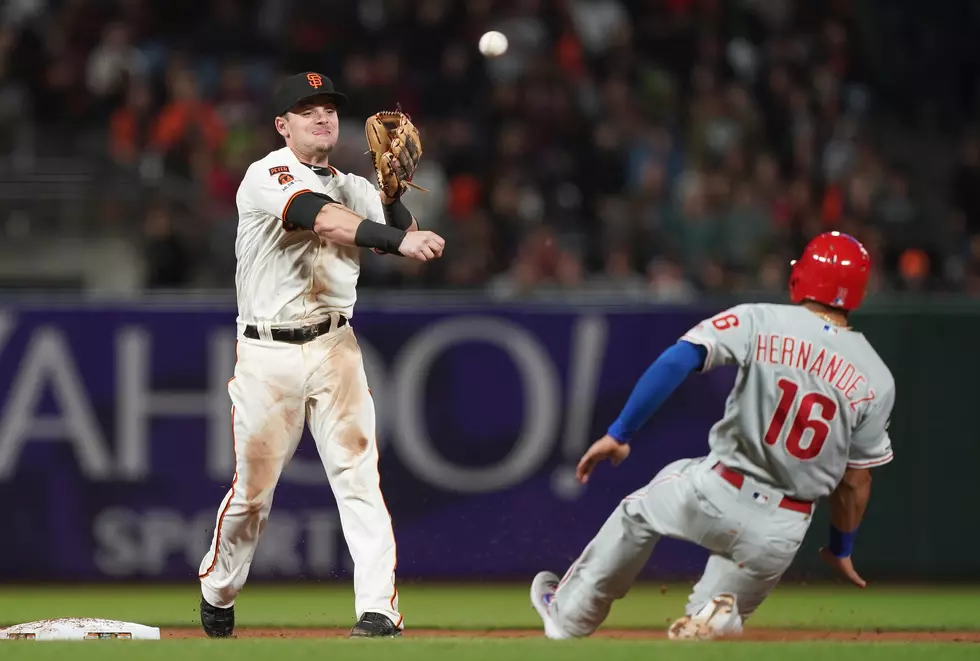 Sports Talk with Brodes: Phillies Shutout 5-0 & Only Recorded 1 Hit!
(Photo by Thearon W. Henderson/Getty Images)
The Phillies were shutout 5-0 to the Giants and only recorded one hit. Aaron Nola struggled big time while Madison Bumgarner went seven strong innings and on the offensive side, he was on base three times. This was not the pitching duel I imagined. Adam Haseley was sent down because Jay Bruce was brought back to the lineup. I completely disagree with this move, there was a way to keep both. The Phillies have scored three or less runs in 13 of their 25 games since the break.