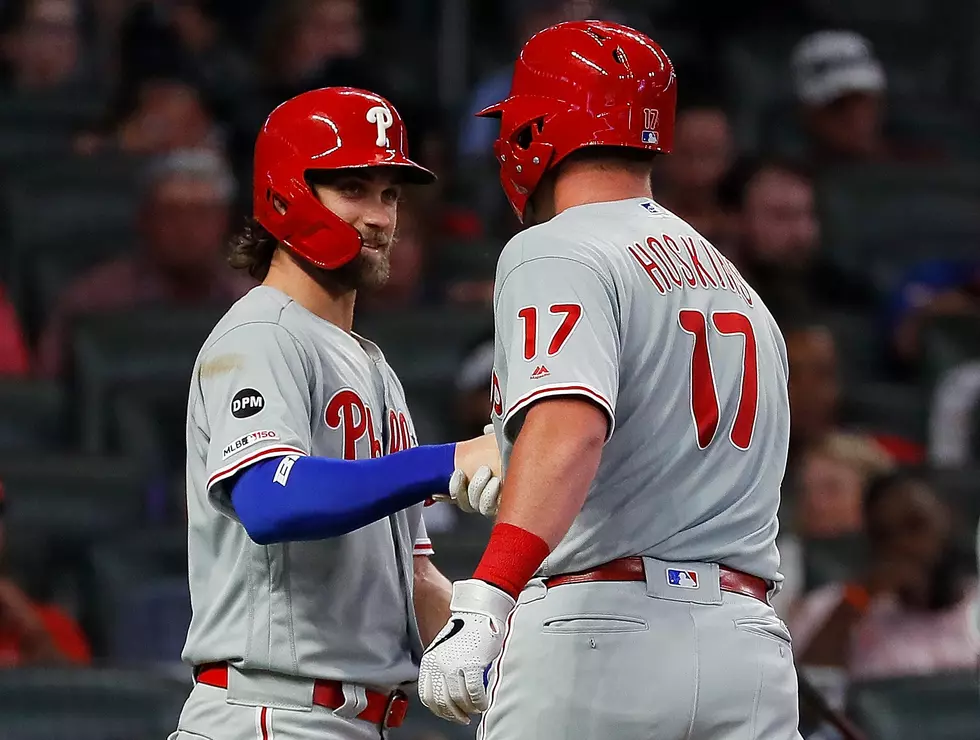 Sports Talk with Brodes: Phillies Win 4-1 & Stay Alive in the Wild Card Race!
(Photo by Kevin C. Cox/Getty Images)
The Phillies beat the Braves by a score of 4-1. Zach Eflin dominated in seven innings and allowed zero earned runs. He had to battle through some errors from Adam Haseley and Cesar Hernandez early. Bryce Harper hit a two-run home run to take the lead and Hernandez hit a solo shot of his own. In the same inning, the Phils loaded the bases and actually scored thanks to a walk. Aaron Nola takes the mound against Mike Soroka on Thursday afternoon as the Phillies try and stay in the wild card race.