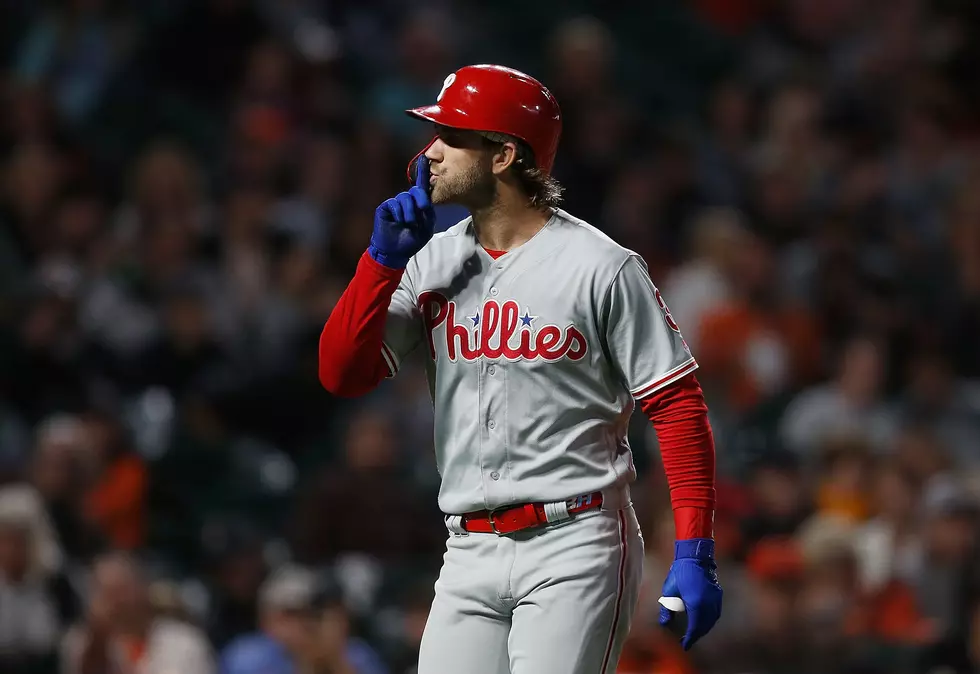 Sports Talk with Brodes: Phillies Win 9-6 & Bryce Harper Hits 2 Home Runs!
(Photo by Lachlan Cunningham/Getty Images)
The Phillies beat the Giants by a score of 9-6. Bryce Harper was a beast, crushing two home runs, four RBIs, and scoring three runs. Corey Dickerson provided a spark offensively as well, hitting a bases clearing triple in the bottom of the third, and recording three hits total. Drew Smyly did not have his best performance, as he is coming back down to reality. He threw five and two-thirds while allowing seven hits and four earned runs. Adam Haseley was recalled since Jay Bruce instantly went back to the IL after returning for one game.